Photo-a-day 219: Toothbrushes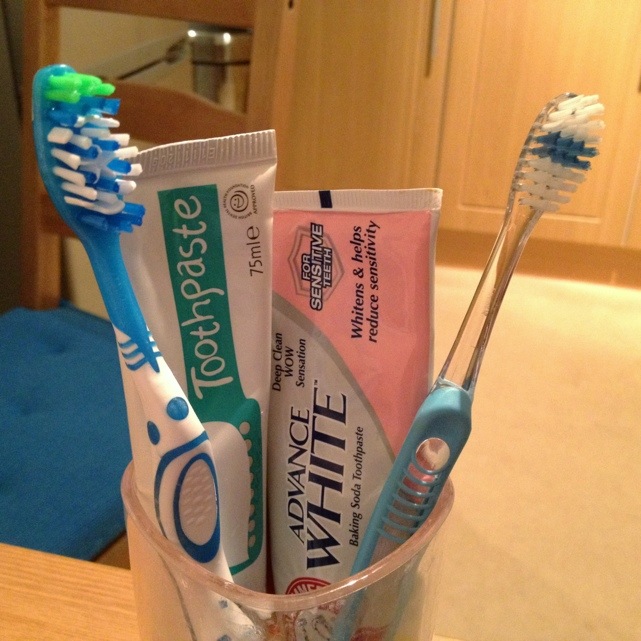 Despite having lived together for seven years now, Wendy and I still don't agree on tooth care! Wendy (on the right) prefers relatively cheap toothbrushes, and more upmarket paste; I (on the left) prefer more costly "hardware", but cheaper "software"…!
I'm sure there's some kind of detailed psychological evaluation that could be done on the basis of that information…!
---
Your Comments and Responses
Your comments and responses
No comments have been left about this post... Why not leave one?
Write a new comment or response