Photo-a-day 295: Extensive destruction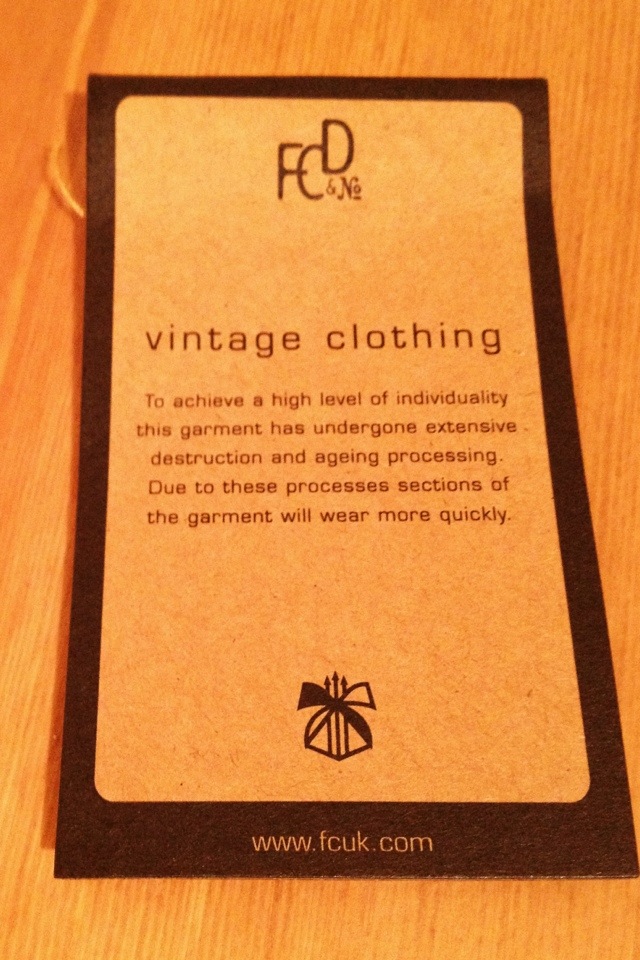 This is the label from Wendy's new jeans. If I bought clothes that had been extensively destroyed before I bought them, I'd be looking for a refund. Apparently, though, it makes these particular jeans more desirable!
I know I forgot to post a picture yesterday – it's the Sunday curse striking again. I'll post an extra photo to make up the numbers either later today or tomorrow.
---
Your Comments and Responses
Your comments and responses
No comments have been left about this post... Why not leave one?
Write a new comment or response