Photo-a-day 97: Meadowhall's dome
Filed on Friday, 6th April 2012.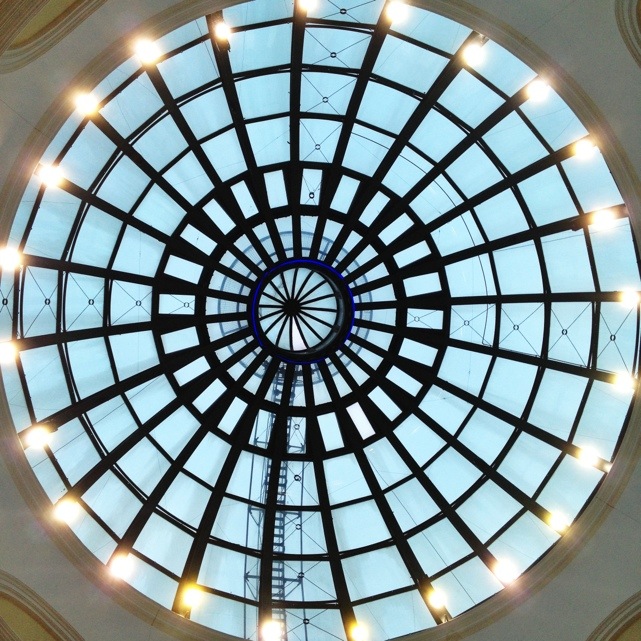 This is the central dome atop the Meadowhall shopping centre in Sheffield. Today marked my first ever visit to Meadowhall, and I wasn't totally won over: it struck me as a little bit dark and cramped. There were plenty of free parking spaces, suggesting it wasn't full to capacity; it must be a nightmare with Christmas crowds!
» Access this online at http://sjhoward.co.uk/archive/2012/04/06/photo-a-day-97-meadowhalls-dome


---