Warning: This post was published more than 5 years ago.
I keep old posts on the site because sometimes it's interesting to read old content. Not everything that is old is bad. Also, I think people might be interested to track how my views have changed over time: for example, how my strident teenage views have mellowed and matured!
But given the age of this post, please bear in mind:
My views might have changed in the 5 years since I wrote this post.
This post might use language in ways which I would now consider inappropriate or offensive.
Factual information might be outdated.
Links might be broken; embedded material might not appear properly.
Many thanks for your understanding.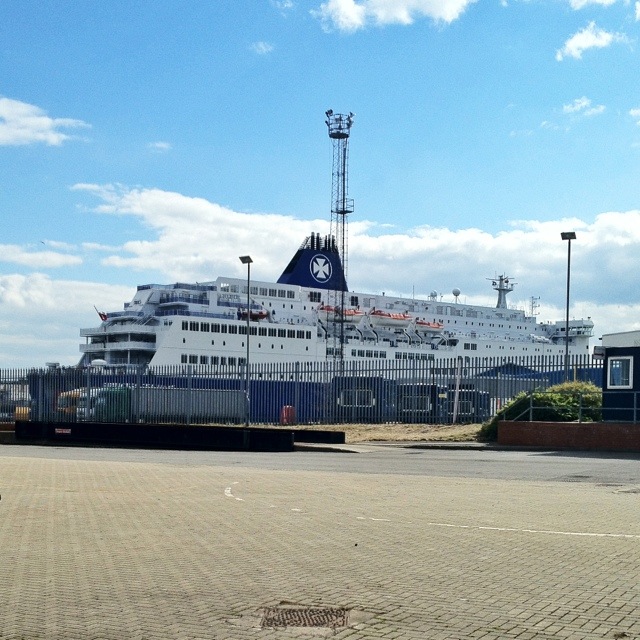 This is MS Princess Seaways, one of the big DFDS cruiseferries that runs from North Shields, here in Newcastle, to IJmuiden, in the Netherlands.
It's probably a ship with deep psychological issues: it was "born" in Germany in 1986 and was christened MS Peter Pan. It underwent a definitive sex change in 2006, when it became Princess of Norway, having used three other fairly gender neutral names in the interim, but has remained a princess of one sort or another ever since.
I always thought it was unlucky to rename a ship, but perhaps I'm wrong…!
This 1,608th post was filed under: Photo-a-day 2012, Boats, Newcastle-upon-Tyne, North Shields, Public Transport.