Warning: This post was published more than 5 years ago.
I keep old posts on the site because sometimes it's interesting to read old content. Not everything that is old is bad. Also, I think people might be interested to track how my views have changed over time: for example, how my strident teenage views have mellowed and matured!
But given the age of this post, please bear in mind:
My views might have changed in the 5 years since I wrote this post.
This post might use language in ways which I would now consider inappropriate or offensive.
Factual information might be outdated.
Links might be broken; embedded material might not appear properly.
Many thanks for your understanding.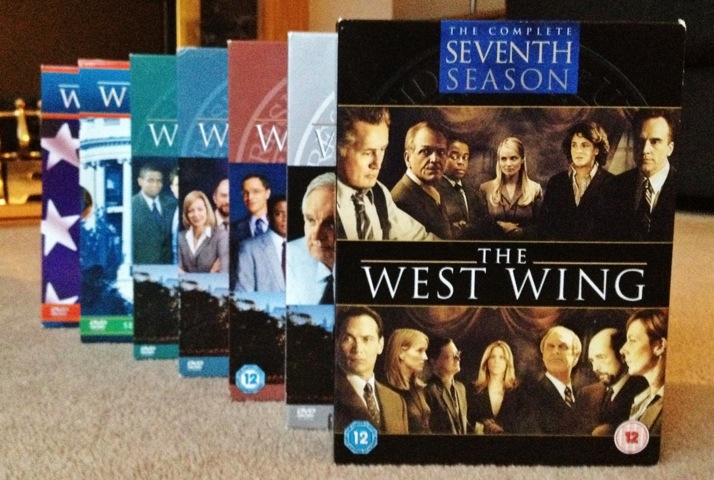 I've just finished watching the complete West Wing again, and I'm experiencing that odd withdrawal / mourning feeling that so many of my friends describe, and that I had most acutely back in 2006 after my first run-through.
It seems incredible that it's 12 years since I first saw The West Wing, and six since it ended. It's a really fantastic series, and if there's anyone left in the country that hasn't seen it, you really must buy it now.
This 1,656th post was filed under: Media, Photo-a-day 2012, The West Wing.