Warning: This post was published more than 5 years ago.
I keep old posts on the site because sometimes it's interesting to read old content. Not everything that is old is bad. Also, I think people might be interested to track how my views have changed over time: for example, how my strident teenage views have mellowed and matured!
But given the age of this post, please bear in mind:
My views might have changed in the 5 years since I wrote this post.
This post might use language in ways which I would now consider inappropriate or offensive.
Factual information might be outdated.
Links might be broken; embedded material might not appear properly.
Many thanks for your understanding.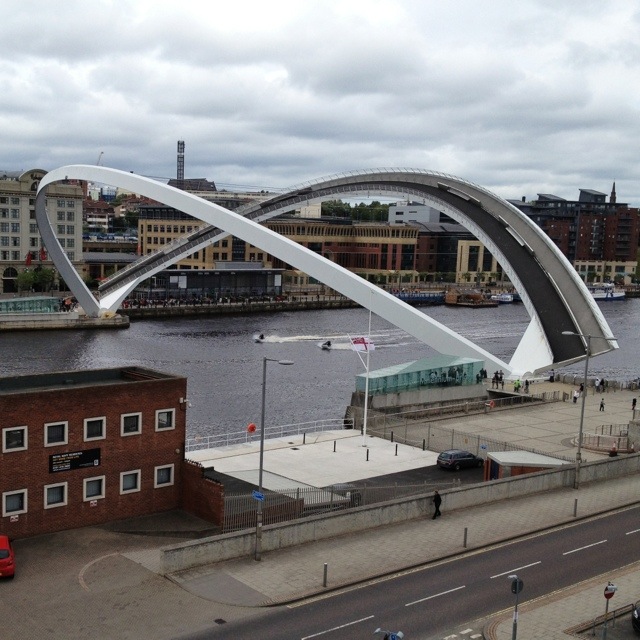 I've featured the Millennium Bridge a few times: once with bollards, once during the removal of the bollards, and once without them. But today is the first time I've featured it tilted!
It cost £22m to build, and tilted for the first time in 2001. It's so energy efficient that it costs just £3.60 in electricity to open. One thing that many people don't realise is that the tilting of the bridge has a secondary function, beyond letting ships pass: it tips any litter dropped on the bridge into special traps, making the bridge uniquely self-tidying!
This 1,713th post was filed under: Photo-a-day 2012, Bridges, Gateshead, Newcastle.