Warning: This post was published more than 5 years ago.
I keep old posts on the site because sometimes it's interesting to read old content. Not everything that is old is bad. Also, I think people might be interested to track how my views have changed over time: for example, how my strident teenage views have mellowed and matured!
But given the age of this post, please bear in mind:
My views might have changed in the 5 years since I wrote this post.
This post might use language in ways which I would now consider inappropriate or offensive.
Factual information might be outdated.
Links might be broken; embedded material might not appear properly.
Many thanks for your understanding.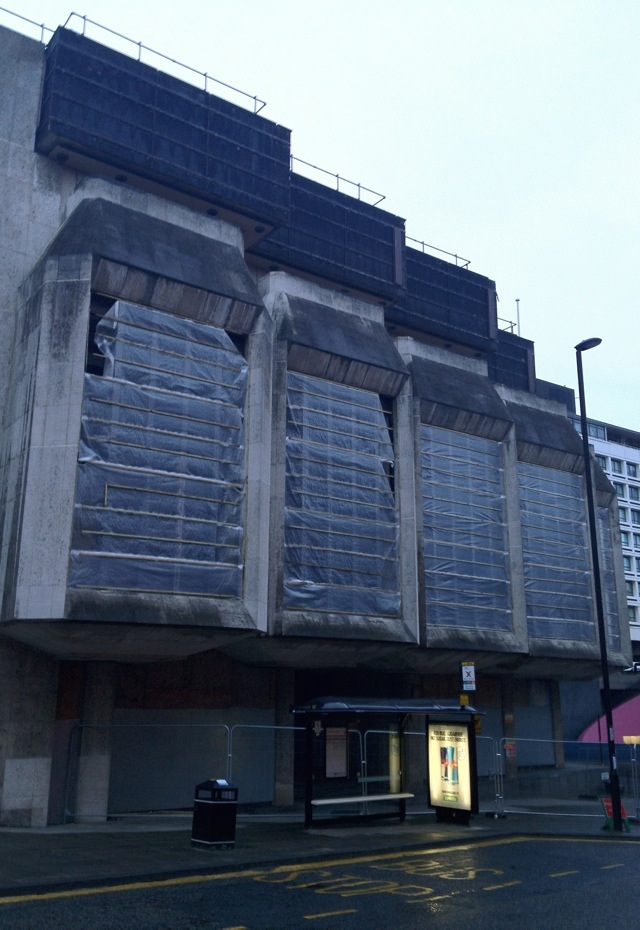 This sad-looking Brutalist monolith is the former Newcastle-upon-Tyne branch of the Bank of England. It opened in 1971, and closed in 1997 when the Bank restructured.
It is to be demolished shortly, but – interestingly – the former gold bullion vaults underneath it are too strong to viably demolish, and so are to be left in place.
I would have thought that vaults of such strength would be enormously valuable to someone for something – even repurposed as a strong-walled emergency command centre or similar – but there they are, lying empty. And, it seems, there they will stay for many years to come!
This 1,490th post was filed under: Photo-a-day 2012, Architecture, Brutalism, Newcastle-upon-Tyne.