Warning: This post was published more than 5 years ago.
I keep old posts on the site because sometimes it's interesting to read old content. Not everything that is old is bad. Also, I think people might be interested to track how my views have changed over time: for example, how my strident teenage views have mellowed and matured!
But given the age of this post, please bear in mind:
My views might have changed in the 5 years since I wrote this post.
This post might use language in ways which I would now consider inappropriate or offensive.
Factual information might be outdated.
Links might be broken; embedded material might not appear properly.
Many thanks for your understanding.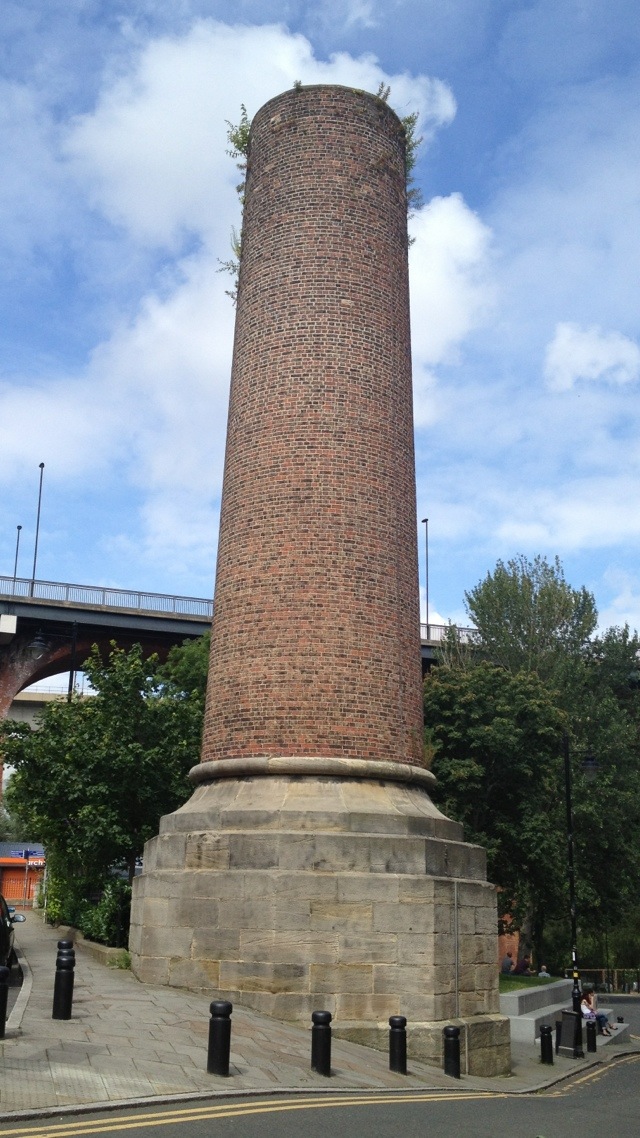 As I've logged on to post this, I've just realised that I didn't post a picture yesterday! I'll have to do another later to make up for my forgetfulness!
This is the Lime Street Chimney here in Newcastle. It was part of a flax mill built by John Dobson in 1840, now converted to The Cluny, one of Newcastle's most famous bars. Everyone who's anyone on the music scene has performed there, from the Arctic Monkeys to Danni Minogue, from Mumford & Sons to Kate Nash.
The chimney has been out of use since about 1900, and was once converted to a blacksmith's workshop. At some point around the 1930s, the chimney was reduced in height and filled in. I hope the blacksmith had left by then, or he'd have had an awful shock when he turned up to work!
This 1,775th post was filed under: Photo-a-day 2012, Newcastle-upon-Tyne.