Warning: This post was published more than 5 years ago.
I keep old posts on the site because sometimes it's interesting to read old content. Not everything that is old is bad. Also, I think people might be interested to track how my views have changed over time: for example, how my strident teenage views have mellowed and matured!
But given the age of this post, please bear in mind:
My views might have changed in the 5 years since I wrote this post.
This post might use language in ways which I would now consider inappropriate or offensive.
Factual information might be outdated.
Links might be broken; embedded material might not appear properly.
Many thanks for your understanding.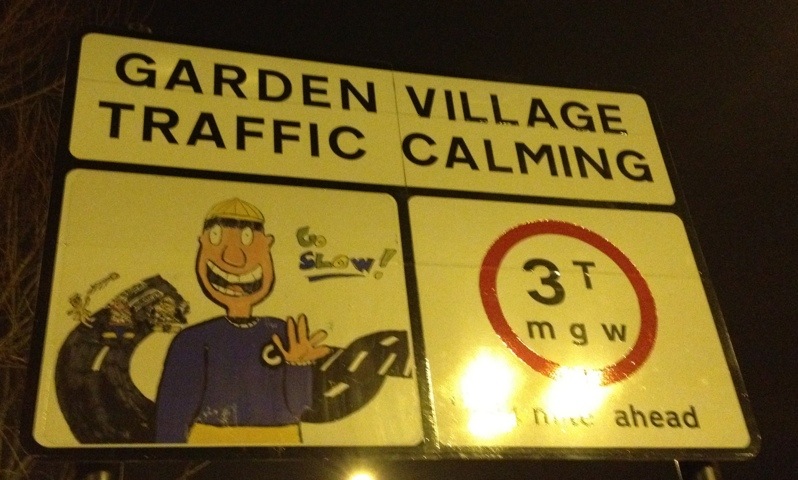 If I may be permitted a moment of grumpiness: the vogue for road signs drawn by children is irritating. This photo shows but one example from my neighbourhood.
When you consider the care and attention paid by Margaret Calvert et al in the design of clear, readable road signs, the idea of having difficult to read distracting scribbles pasted about the place seems absurd. Yet, I'm sure I've read in the past that such signs actually reduce traffic speed and accident rates: still, it doesn't mean I have to like them.
This 1,495th post was filed under: Photo-a-day 2012, Gosforth, Newcastle-upon-Tyne, Rants, Transport.