Warning: This post was published more than 5 years ago.
I keep old posts on the site because sometimes it's interesting to read old content. Not everything that is old is bad. Also, I think people might be interested to track how my views have changed over time: for example, how my strident teenage views have mellowed and matured!
But given the age of this post, please bear in mind:
My views might have changed in the 5 years since I wrote this post.
This post might use language in ways which I would now consider inappropriate or offensive.
Factual information might be outdated.
Links might be broken; embedded material might not appear properly.
Many thanks for your understanding.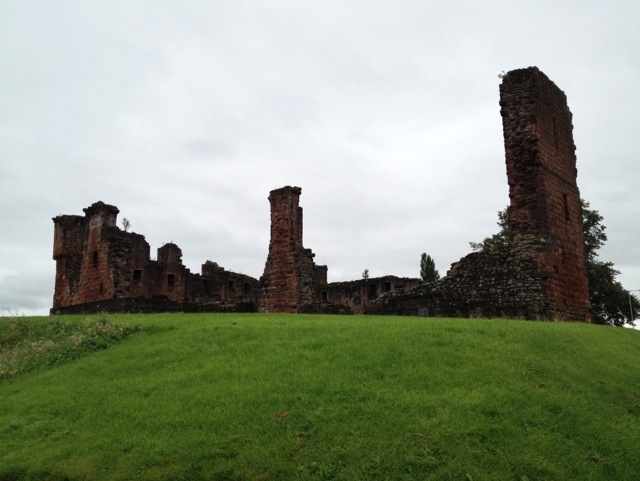 This is what's left of Penrith Castle, built between 1399 and 1470 by William Strickland, who later became the Bishop of Carlisle. Richard III lived there for a bit, but William III gave the castle to his good friend Hans Willem Bentinck, though the King's subjects weren't all that impressed with his decision to give a castle to a Dutchman.
The King wasn't particularly bothered about what his subjects thought, and went on to give Bentinck 135,000 acres of land in Ireland, too. he wanted to give him a fair chunk of Wales as well, but got scared when the whole House of Commons was united in opposition.
If Elizabeth II has a spare castle or hundred thousand acres she wants to give away, I'll happily take them off her hands…!
This 1,788th post was filed under: Photo-a-day 2012, Penrith.