Warning: This post was published more than 5 years ago.
I keep old posts on the site because sometimes it's interesting to read old content. Not everything that is old is bad. Also, I think people might be interested to track how my views have changed over time: for example, how my strident teenage views have mellowed and matured!
But given the age of this post, please bear in mind:
My views might have changed in the 5 years since I wrote this post.
This post might use language in ways which I would now consider inappropriate or offensive.
Factual information might be outdated.
Links might be broken; embedded material might not appear properly.
Many thanks for your understanding.
We've all been there: you get to the airport, and with a jolt of horror realise that you've forgotten to buy a souvenir gift for your friend or loved one. What will you do? You panic, and then decide that you'll have to pick something up at the airport.
Luckily, Heathrow has your back on this one…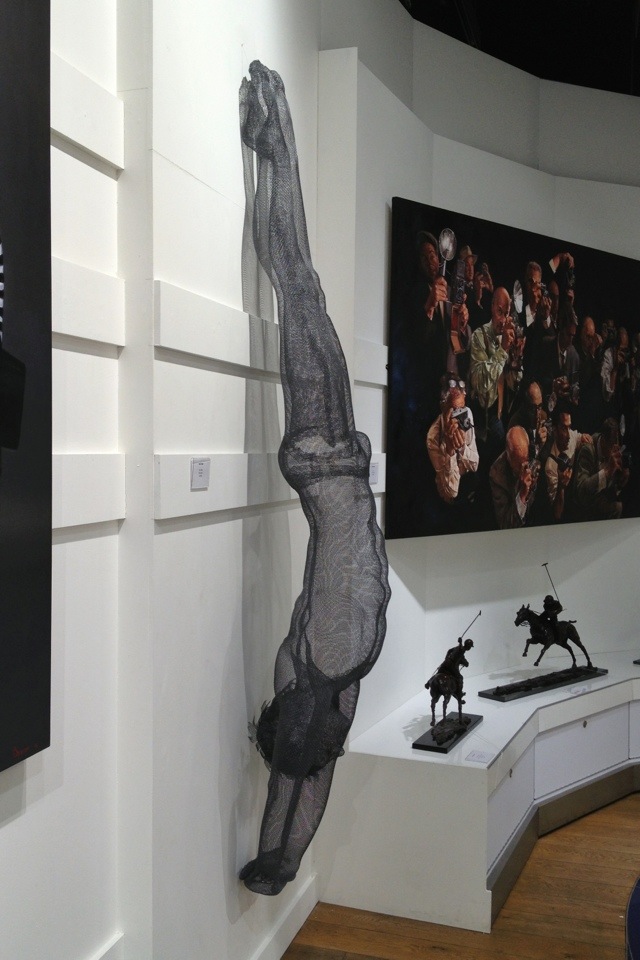 Simply buy this life-size steel mesh sculpture of Tom Daley, a snip at just £18,000 and oh-so-easy to slip into your hand baggage.
I shouldn't mock. Nikki Taylor is clearly a very talented artist, and it is sort of nice to see an airport trying something different. I guess the idea is that people might appreciate the art while trapped in an airport in a way that they may perhaps not at other times. But there's something so amusingly incongruous about the experience that it's hard not to smile.
This 1,891st post was filed under: Photo-a-day 2012, Art.