Warning: This post was published more than 5 years ago.
I keep old posts on the site because sometimes it's interesting to read old content. Not everything that is old is bad. Also, I think people might be interested to track how my views have changed over time: for example, how my strident teenage views have mellowed and matured!
But given the age of this post, please bear in mind:
My views might have changed in the 5 years since I wrote this post.
This post might use language in ways which I would now consider inappropriate or offensive.
Factual information might be outdated.
Links might be broken; embedded material might not appear properly.
Many thanks for your understanding.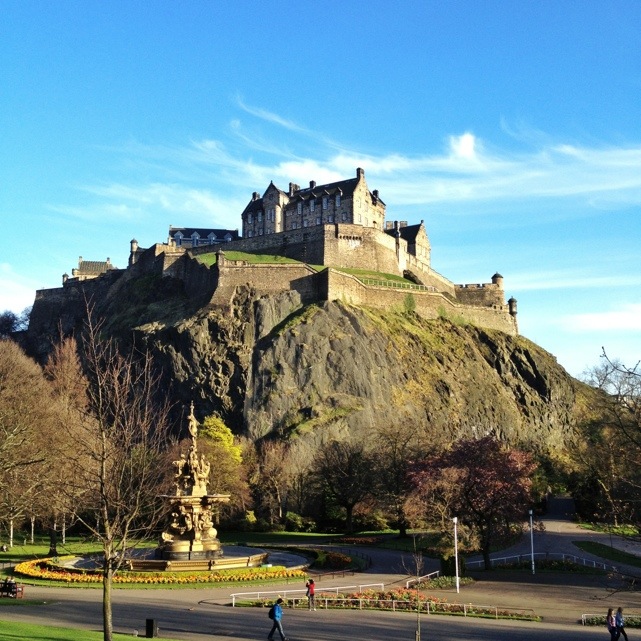 It's not the most original shot, but the Ross Fountain seemed appropriate given that it's only a couple of days since I was in England's capital: it came from London to Edinburgh following the 1862 World's Fair in South Kensington. Unlike me, it took a decade to make the journey, and is originally French.
Interestingly, Edinburgh Museums claim it was bought at the Great Exhibition of 1862: a claim that's repeated on many other websites. As a bit of a world's fair buff, I think they've confused the famous Crystal Palace Great Exhibition of 1851 with the Great Exposition of 1862 – the latter was funded by the profits of the former – but then I'm no historian, and might be confused myself.
I don't really have anything interesting to say about Edinburgh Castle, other than pointing out that the £15 admission price seems excessive to me: you can visit Alnwick Castle for a whole year for less if you really want to go to a castle…! Though, I guess, that advice isn't a huge amount of good if you're in Edinburgh!
This 1,586th post was filed under: Photo-a-day 2012, Architecture, Edinburgh, Scotland.