Warning: This post was published more than 5 years ago.
I keep old posts on the site because sometimes it's interesting to read old content. Not everything that is old is bad. Also, I think people might be interested to track how my views have changed over time: for example, how my strident teenage views have mellowed and matured!
But given the age of this post, please bear in mind:
My views might have changed in the 5 years since I wrote this post.
This post might use language in ways which I would now consider inappropriate or offensive.
Factual information might be outdated.
Links might be broken; embedded material might not appear properly.
Many thanks for your understanding.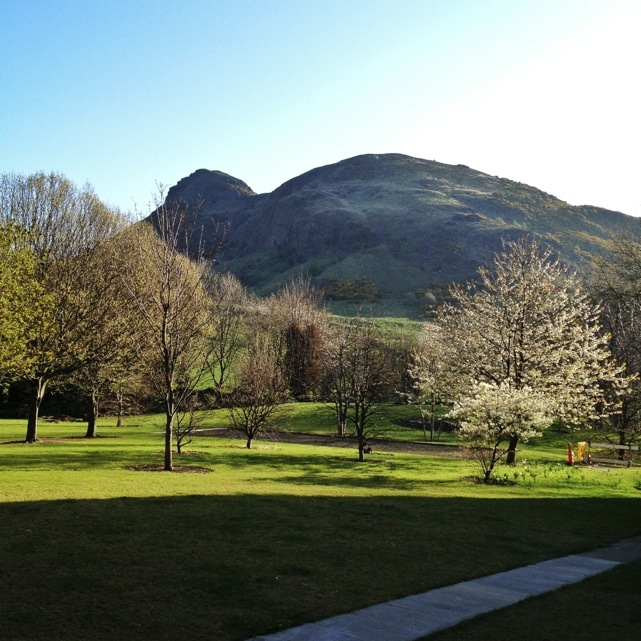 This is Arthur's Seat in Edinburgh, formed by a 350 million year old volcano, which was partly worn away by a glacier a couple of million years ago. I don't remember any of that myself (it was a little before my time), but I have it on good authority.
Arthur's Seat is also an important religious site for Mormons, where Orson Pratt prayed for two hundred new converts almost two hundred years ago. These were duly delivered over the course of ten months. I wonder if, in retrospect, he wished he'd been a little more ambitious and prayed for, say, eradication of all human suffering. Maybe that would've been greedy.
This 1,588th post was filed under: Photo-a-day 2012, Edinburgh, Geology.