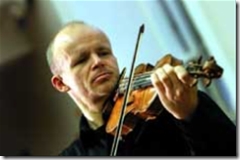 The Times recently rated the Northern Sinfonia as the third-best orchestra in the country. I went to see them perform some Mozart yesterday, at home in The Sage Gateshead, and I reckon they're better than that.
I'm no authority on classical music performance, but then I'm not an authority on anything and that's not stopped me writing the last 974 missives. But my limited knowledge does allow me to say that I thought the Northern Sinfonia was fantastic – an amazing three hours, in an amazing location.
If you're looking for a bit of a different night out, it's highly recommended.
This post was filed under: Reviews.