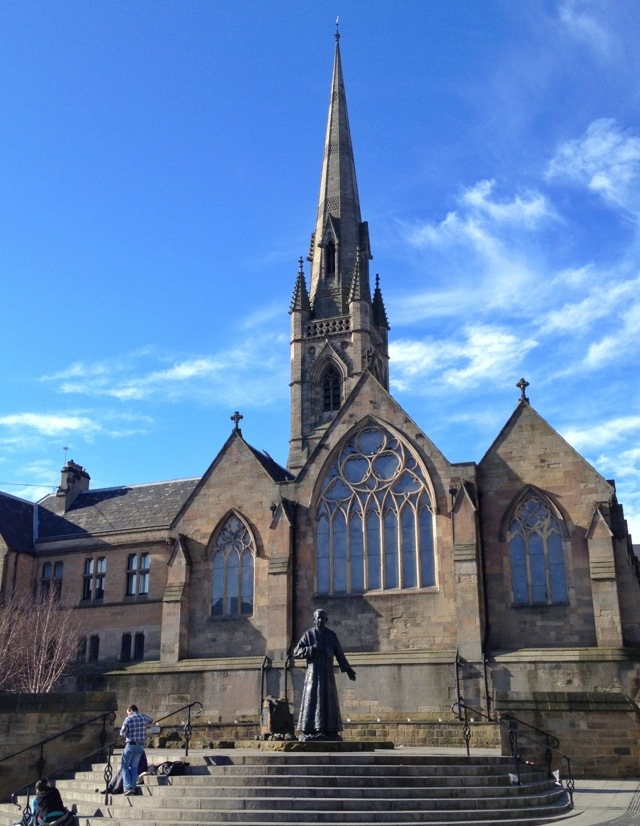 Continuing the theme started on Monday, this is the third of three Newcastle's cathedrals: the Cathedral Church of St Mary, opened in 1844.
St Mary's was designed by the famous and prolific architectural genius Augustus Pugin, who also designed the Palace of Westminster and, more parochially, my secondary school.
A small confession (appropriate, I guess, when featuring a Catholic cathedral): I actually took this photo yesterday, as St Mary's is a stone's throw from St Nicholas's, which I featured yesterday: I'm sure you'll forgive me.
This post was filed under: Photo-a-day 2012, Christianity, Churches, Newcastle-upon-Tyne, Religion.