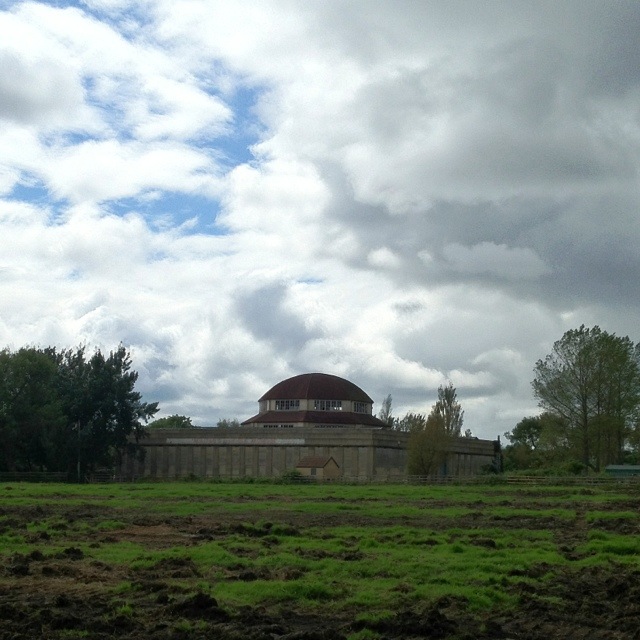 This very distinctive building in Newcastle's Exhibition Park was originally a temporary pavilion – a "palace of the arts" – in the 1929 North East Coast Exhibition. It proved so distinctive and popular that it was retained and used for a variety of purposes over the years. It's now Grade II listed.
It's most recent use was as a Military Vehicle Museum, but the deteriorating state of a temporary building that had far outlasted its designed lifespan led to its closure in 2006. Since then, it's future had looked uncertain, as the abandoned building deteriorated more and more.
Yet, in May, its future was secured after the building was sold to Shepherd Offshore Ltd who reportedly intend to renovate the building into a museum of horse-drawn carriages and vintage vehicles. It's great news that the building is to be saved, but I do wonder quite how popular a museum with those contents will be…!
This post was filed under: Photo-a-day 2012, Newcastle-upon-Tyne.