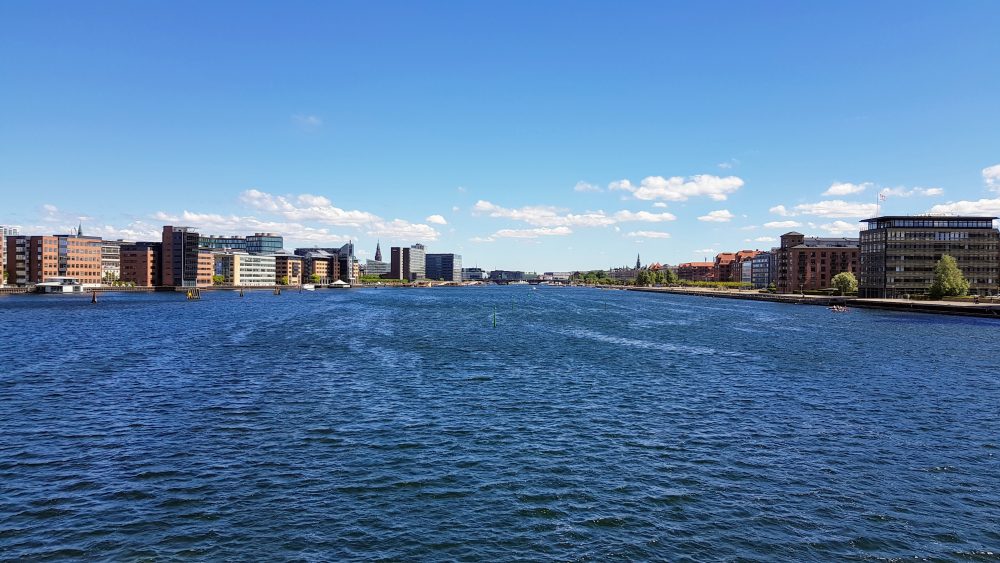 As snobbish as it may sound, I'm not typically a RyanAir kind of person: I prefer the sort of travelling where I'm treated with civility and allowed to relax with my own thoughts or a good book.
Yet I also love a bargain. When I saw a couple of weeks ago that RyanAir had sub-£20 fares available from Edinburgh to Copenhagen for a weekend when Wendy was on nights, I found it impossible to resist. Living in Newcastle, I had actually never flown from Edinburgh before. However, Wendy and I had been re-routed there once when an inbound flight from a weekend trip was cancelled, and it had seemed remarkably straightforward to transfer from airport to East Coast Mainline and home, and I assumed that would work almost as smoothly in reverse. The assumption proved accurate, and so last weekend, I found myself aurally assaulted by fanfares, exhortations to buy scratchcards and special offers on cheap perfumes as I jetted across the North Sea.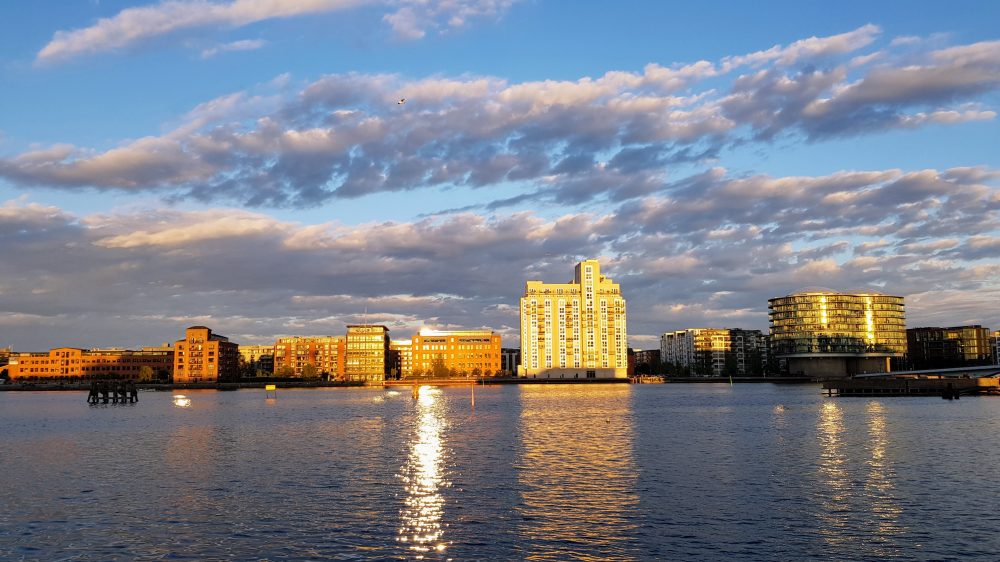 It was a flying trip in another sense, too: I arrived at Kastrup airport in the late afternoon. By the time I had caught the train to the central station, Københavns Hovedbanegård, and walked the 20 minutes to my Sydhavnen hotel, the sun was setting—and my flight home was little more than 24 hours away. But no matter: I had really only come from a cheap-ish day out.
Early the following morning, after a quick breakfast at Joe & the Juice at the Fisketorvet mall (there go the hipster credentials I never had to begin with), I strolled along the east bank of the harbour. I have visited Copenhagen only once before, and while that longer trip allowed get around more of the city, even crossing the impressive Øresund bridge to Malmö, it was during the winter. As I wandered by the water, I was a little struck by how much livelier Copenhagen was during the summer, with seemingly much of the city out for a Sunday constitutional, and much of the rest taking out boats on the sparkling harbour waters.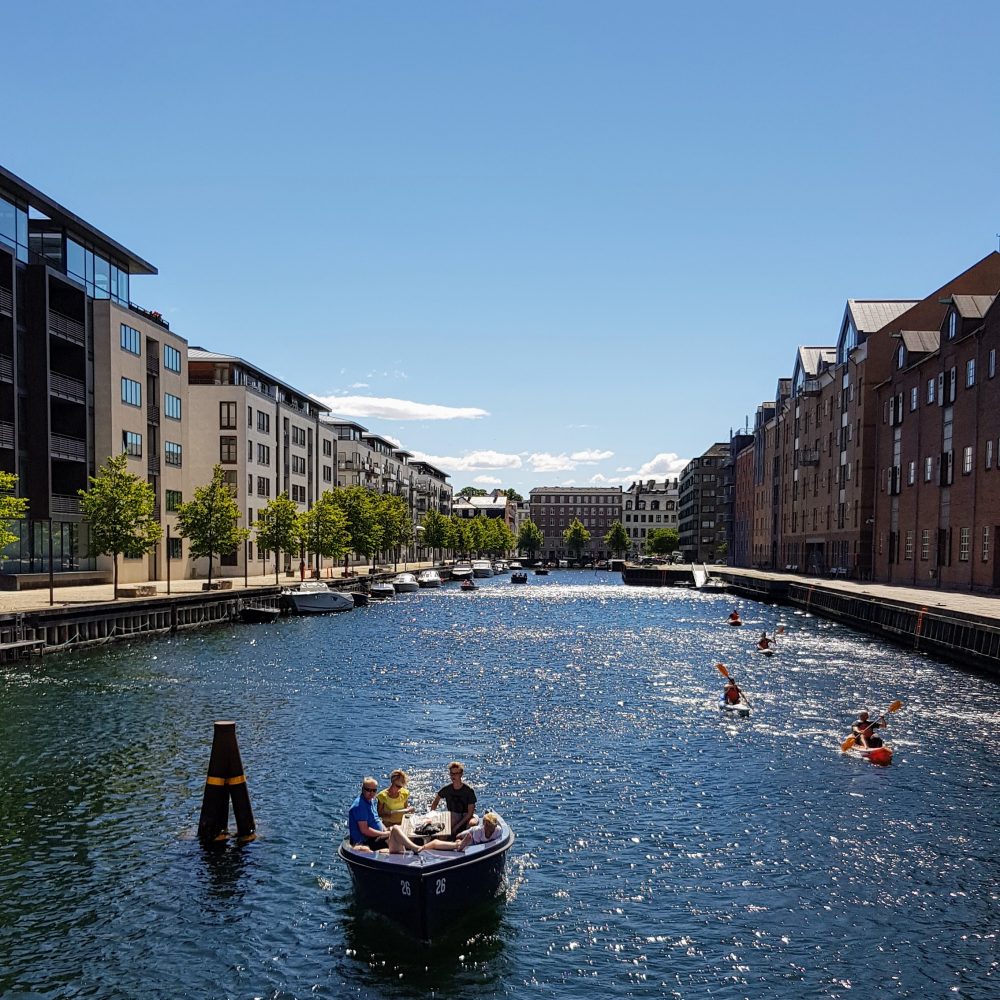 I eventually found myself at Operaen, Copenhagen's famous opera house. On my previous visit, I had seen this only from across the water: it is more impressive close up. While architecturally rather different in style and scale, the waterside situation and protruding roof reminded me of the Senedd in Cardiff. If I'd taken anything other than a horrendous selfie, I'd insert a picture here to prove my point; but you'll just have to take my word for it.
Doubling back on myself, I crossed the river to the tourist hotspot of multicoloured buildings that is Nyhaven. This was much less pleasant in the summer: it was so crowded with tourists that it was difficult to walk along! Although, my winter visit here had been rewarded by a bird depositing it's "lime" on my jumper: the lack of that experience this time around was a welcome variation.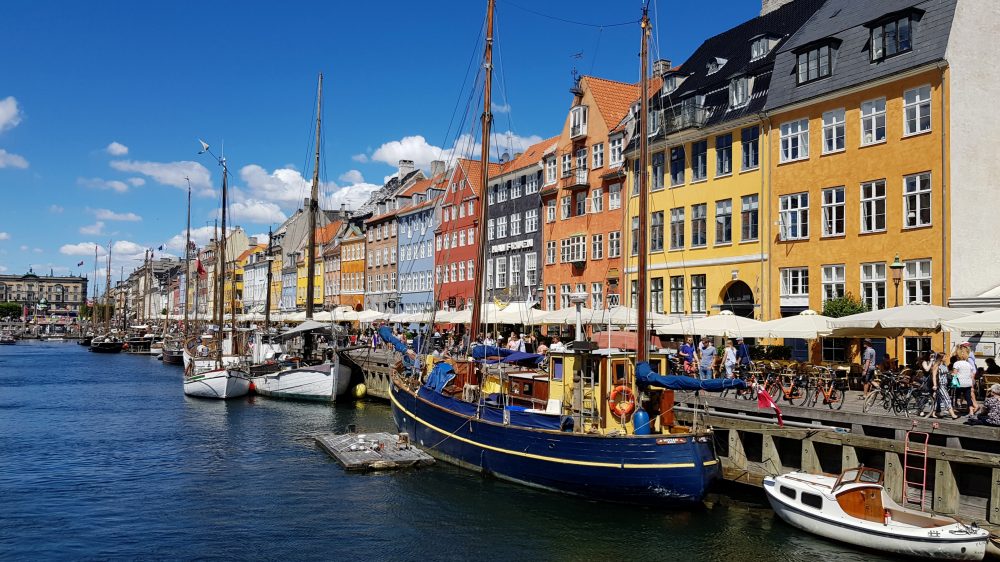 I made my way down to Tivoli, the theme park and pleasure gardens celebrating its 175th anniversary this year. Although a little more compact than I expected, this was a real pleasure: Tivoli has done a wonderful job of maintaining its heritage while also modernising enough to attract a modern audience. This is something that I think we struggle with in the UK, as "heritage" often seems to be misconstrued as "old fashioned". There was nothing old-fashioned about Tivoli: the beautiful old surroundings were integrated into the modern experience in a way that didn't fetishise them as being part of an old world.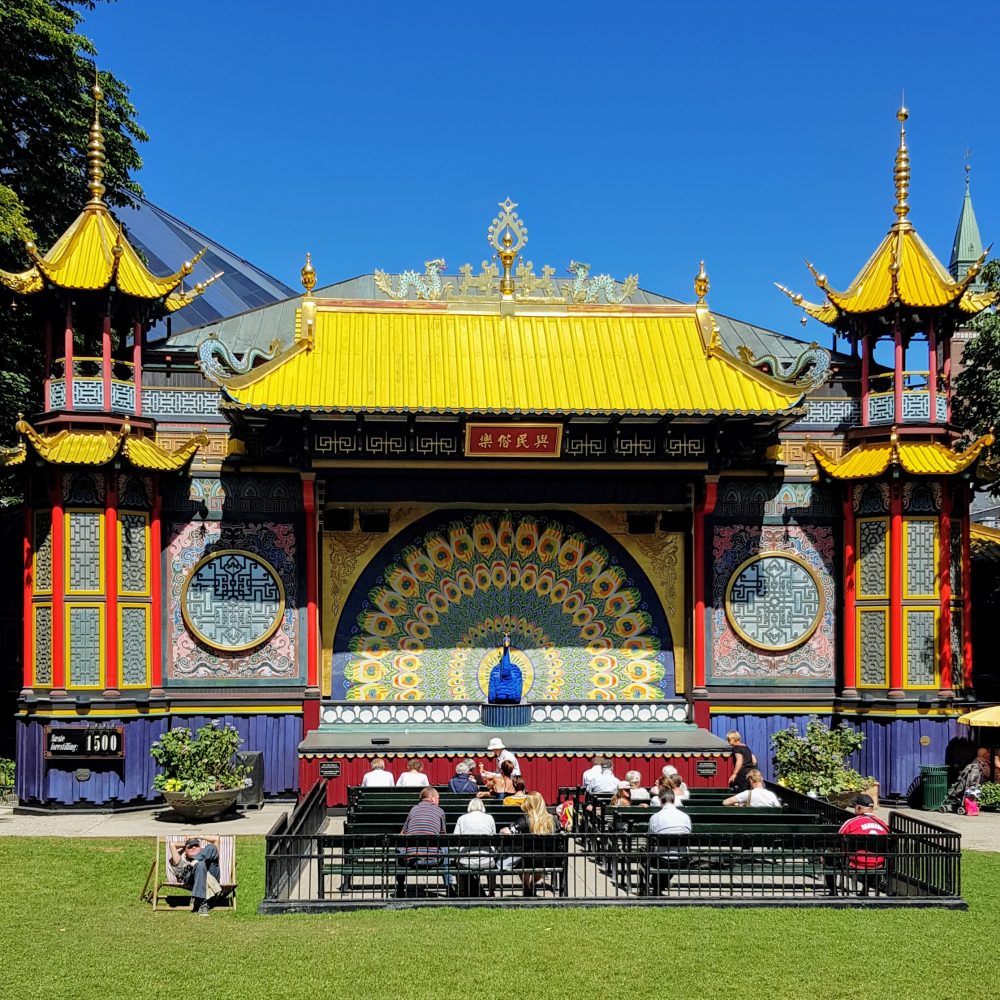 I was also struck and pleased by the integration of classical music and dance into the entertainment at Tivoli. The stunning pantomime theatre, with its incredible mechanical peacock tail curtain, is used for several-times-daily performances of ballet with a live pit orchestra, attracting very large crowds (far larger than the small seating area in the picture!)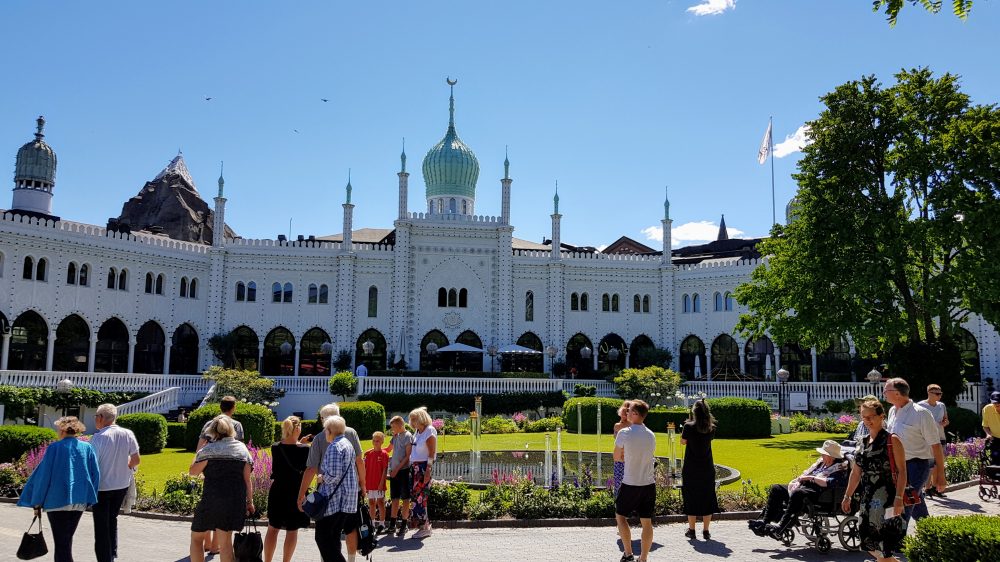 As I sat in these beautiful surroundings sipping a gin and tonic, I couldn't help but reflect on how different the experience was to that one finds a Blackpool Pleasure Beach: a similarly aged theme park, with a similarly bold heritage, with a similar number of visitors annually. For all the charm of Blackpool, it's hard to imagine finding quiet garden to enjoy a relaxing gin and tonic. And while Tivoli's famous wooden Bjergbanen rollercoaster and its looping steel Daemonen would fit perfectly alongside Blackpool's Grand National and Icon, a notable orchestra's performance being heavily promoted as a prime attraction seems unlikely at the Pleasure Beach.
This strikes me as a little bit sad, because I think it reflects how the performing arts (and perhaps arts more generally) have moved away from being part of the centre of British culture in a way that clearly hasn't happened in Denmark. Given the UK's stellar history in the field, it seems a shame that dance and orchestral music have become a little removed from our daily lives.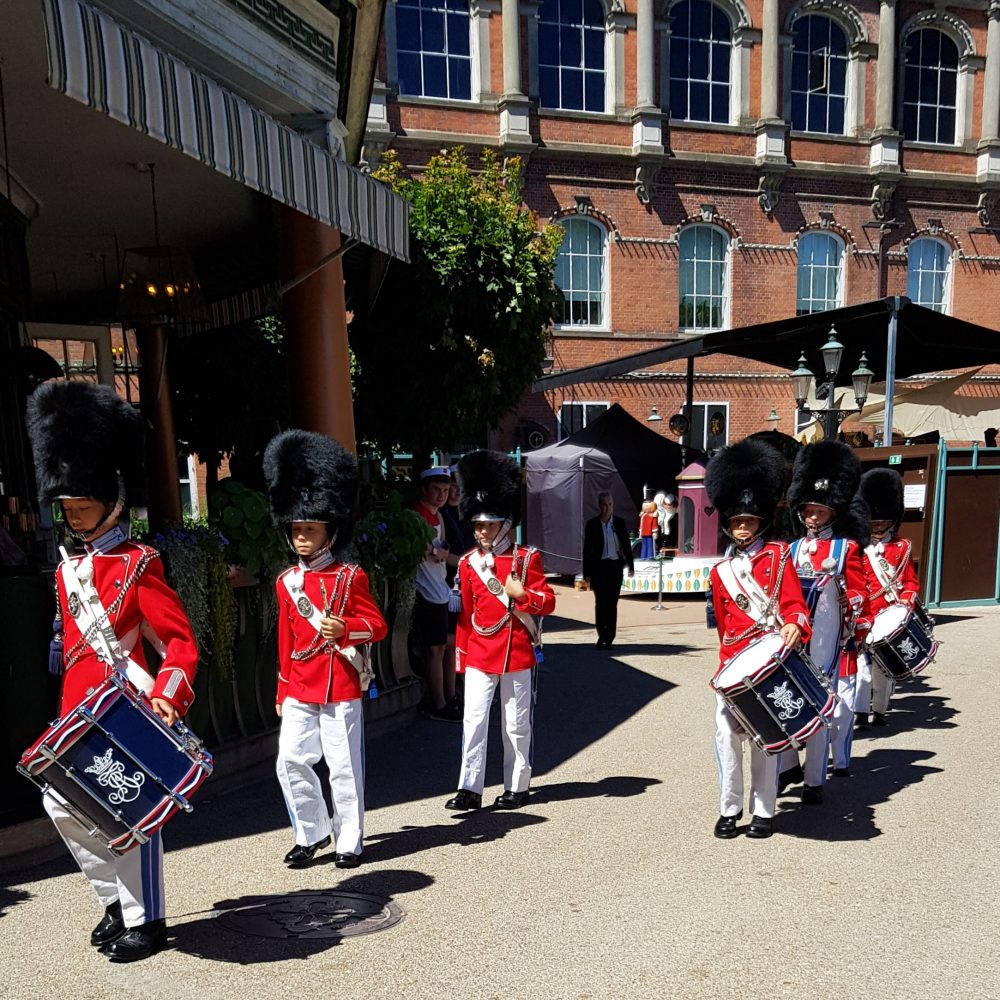 After a while of sitting and relaxing, I was a little startled to look up and find myself confronted by children in solider's uniforms, complete with bearskins. I began to wonder if I had drunk more than I'd clocked, but it turned out that this was the Tivoli Youth Guard, a formation of 8 to 16 year-olds that parade around and 'guard' some of the prominent monuments and buildings. While these are much sought-after and prestigious positions for the children involved, I have to confess to feeling a little uncomfortable about the whole thing. I suppose the whole thing felt a little reminiscent of tens of child abuse scandals reported in recent years. Perhaps the fact that I couldn't watch a parade of children without a slight uneasiness might also reflect an innocence lost in British culture, or perhaps just within me.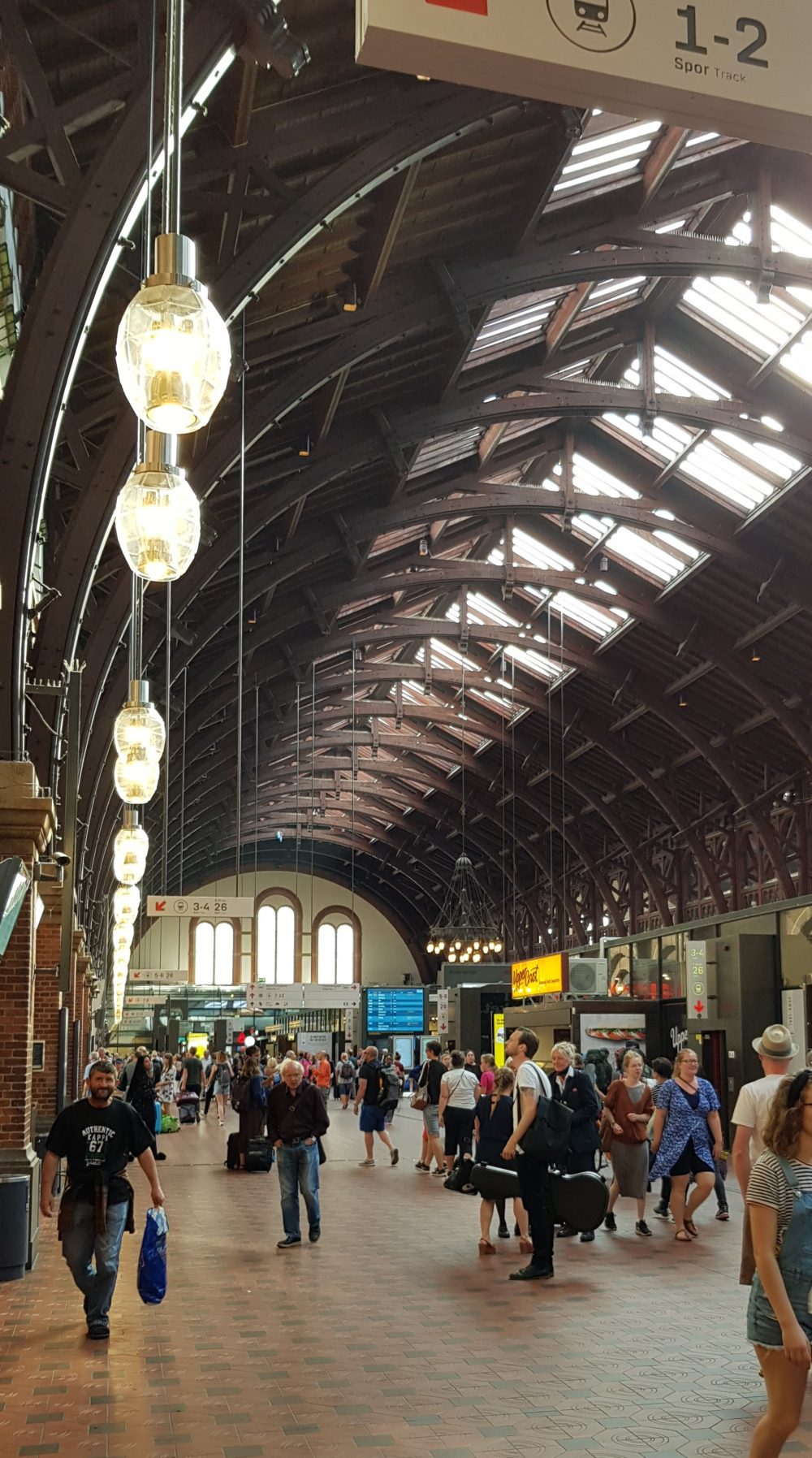 After a quick visit to Tivoli's Wagamama (there go those hipster credentials again), it was time to leave the comfortable surrounds of Tivoli, hop across the road to Københavns Hovedbanegård and begin the journey back to Newcastle. My bargain summer day-trip was sunny and relaxing, but also perhaps a little more reflective than I had expected it to be.
---
The pictures in this post are all my own.
This post was filed under: Posts delayed by 12 months, Travel, Blackpool, Blackpool Pleasure Beach, Copenhagen, RyanAir, Tivoli.