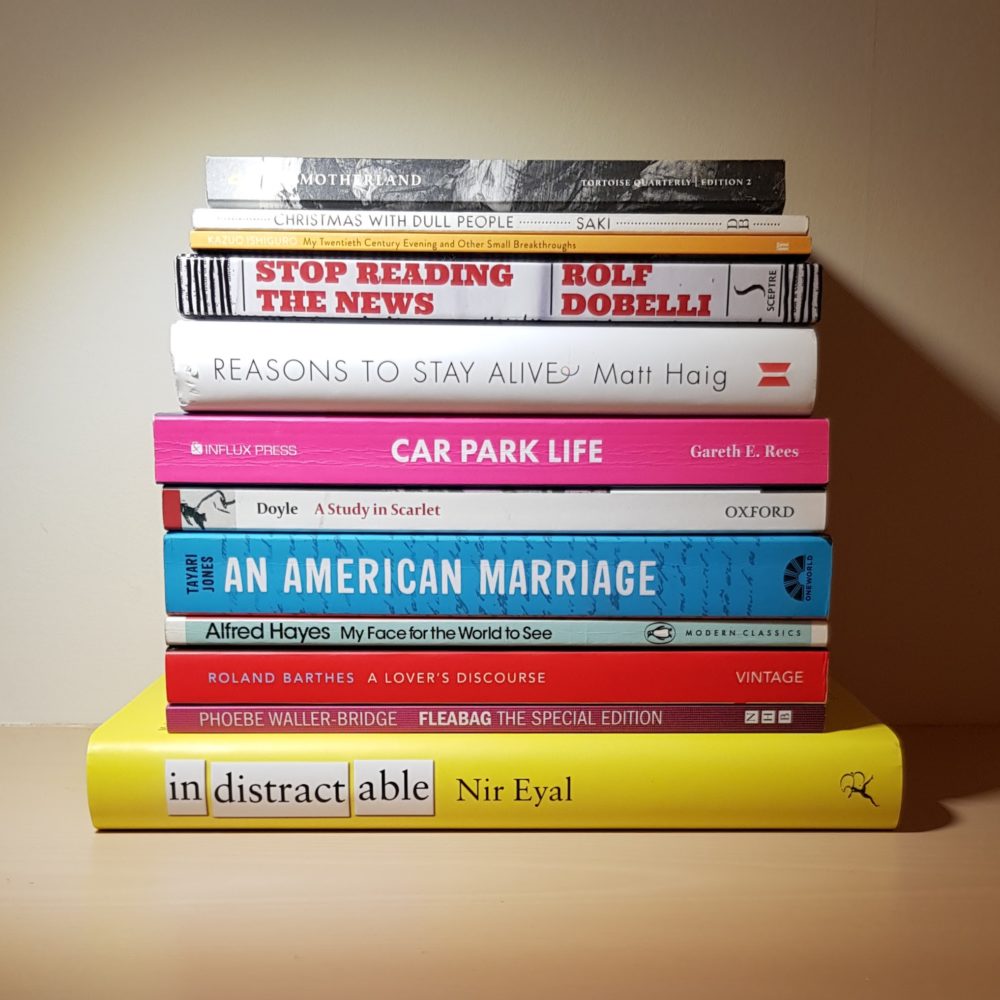 You might have noticed that this looks a little different to usual.

This is the 45th of these posts: they've appeared monthly since May 2016 and the formatting has been essentially unchanged since June 2016. This month, I'm playing with a new photography-heavy layout for 2020. I'm also experimenting with going back to publishing these towards the end of each month rather than at the start of a new month.

Both of these changes might be one-offs or might be permanent, largely depending on my whims this time next month.
This post was filed under: What I've Been Reading, Alfred Hayes, Arthur Conan Doyle, Books, David Bowie, Gareth E Rees, Gary Linekar, Kazuo Ishiguro, Martin Samuel, Matt Haig, Nir Eyal, Phoebe Waller-Bridge, Roland Barthes, Rolf Dobelli, Saki, Sherlock Holmes, Simon Barnes, Susie Walker, Tayari Jones, Tortoise, Zelda Perkins.