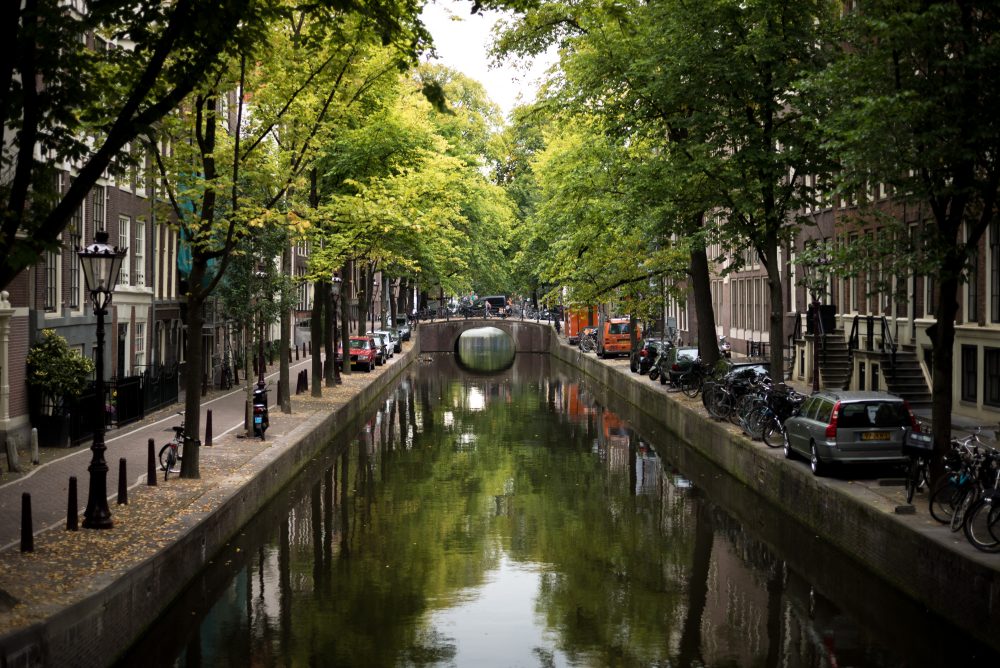 Yesterday, I stopped for a coffee in the lobby of one of Amsterdam's more upmarket hotels. I settled into a stylish yet surprisingly comfortable armchair next to a wrought iron room divider, and cracked open Fay Weldon's The Life and Loves of a She Devil. Before I knew it, though, I had stopped reading, and instead tuned in to the intriguing conversation on the other side of the divider.
At a coffee table was a man with a shaved head, who looked of a similar age to me, wearing a white shirt, and a somewhat over-tight unfastened blue suit jacket, pale blue denim jeans, and black suede shoes. Opposite him, with their backs to me, were a man and a woman, each in smartly conservative suits, with leather folios of notes and papers before them. All three were served cappuccinos.
My ears pricked up when the conversation revealed that the man in jeans was confirming and signing the paperwork for a €38m personal loan: that's not a conversation one hears every day, and not one that I would have expected to hear in such a public place. It turned out that the loan was to fund the purchase of a luxury boat from the man's father, at below market value as it was partly being offered as a gift. The man intended to use the boat for general recreation, but also had designs on renting it out commercially for cruises, as acquaintances with similar boats were reputedly wont to do.
I know very little about luxury boats. I've seen articles in newspapers and magazines about million-pound super-yachts, but I can't even conceive of what sort of vessel €38m buys you – let alone the full amount including the 'gift'. I'd believe you if you told me this was a conversation about a four-bedroom yacht that one might sail into a small harbour, and I'd also believe you if you told me this was a conversation about a mini cruise ship with tens of rooms that would require dedicated port facilities. I've really no idea. And I've also no idea on what sort of terms a €38m personal loan would typically be offered: it's never a conversation that's crossed my mind, let alone one that I'm ever likely to take part in (especially if I spend all my money on expensive coffees in posh hotels). And so I was intrigued. Fay Weldon was not going to receive much attention as I sipped this particular latte.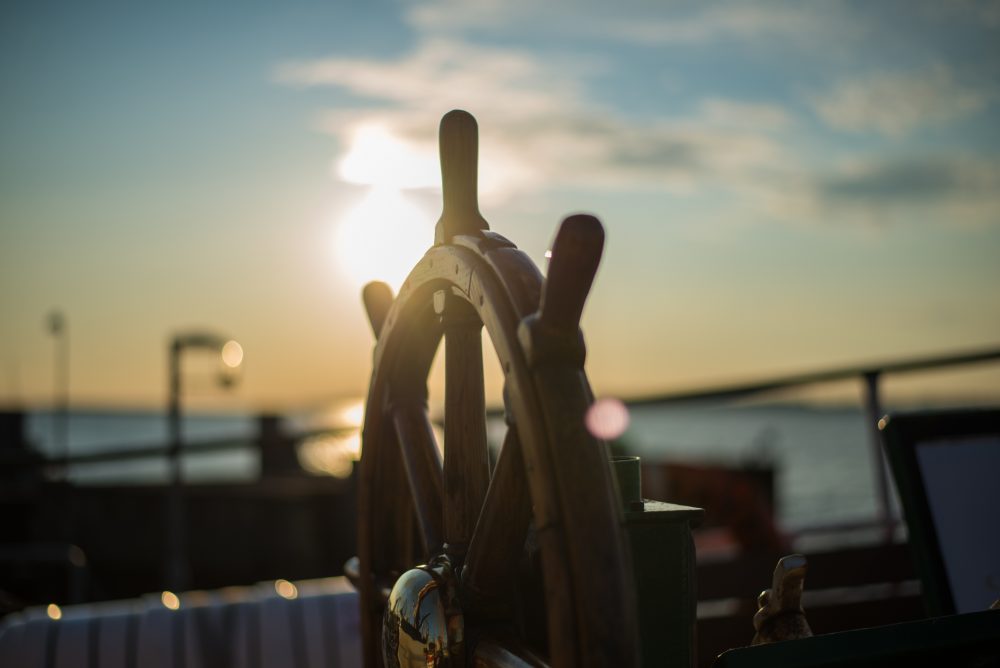 As the conversation progressed, the man in jeans explained that he was confident in the arrangement because he was near certain that his pay cheques would cover the loan repayments whether or not he got round to renting the boat out (goodness only knows what his job was), and if he should fall on hard times, he could sell the boat and easily pay off the loan given that it was for less than the market value. So to this nosey parker, listening through the divider, the deal seemed as sensible as a loan to spend €38m on a boat ever could.
Yet just as he was on the verge of signing the paperwork, the man asked a question which confounded me: "Given that there are no arrangement fees, why are you charging me such as low interest rate?"
The man went onto explain that he was concerned that he had misread the wisdom of the deal. The loan provider had sent two members of staff to meet him in Amsterdam from their offices elsewhere in Europe, at presumably high cost to their firm. The amount of money being borrowed was substantial. The low interest rate meant that the profit they would make on the deal would be small in comparison with the outlay. Why, the man wanted to know, weren't they pushing for more? Were they expecting that he would default on the loan, and that they would recoup a greater financial prize from the fallout? Were his assumptions about the safety of the deal wrong? What did they know that he didn't?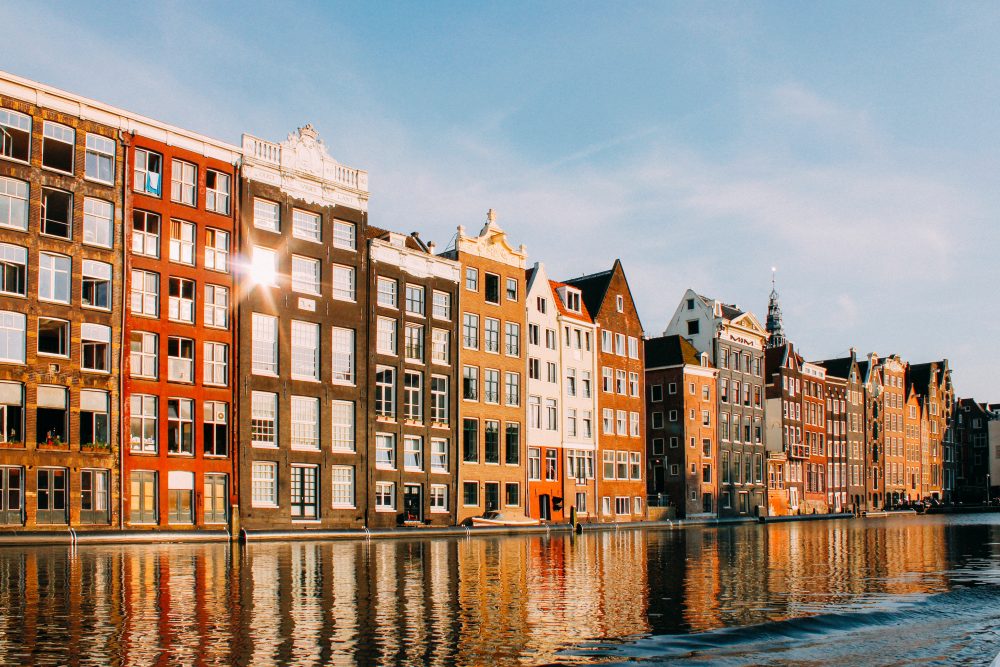 This question confounded me because it's not common to hear someone clarify the reasons for suspected undercharging. I'm not sure I would have done so—not that I'm ever likely to borrow €38m—because I think I would have been concerned that the lenders would raise their price to meet my expectations.
Yet on my way to Amsterdam, I'd just finished reading Thanks for the Feedback by Douglas Stone and Sheila Heen. This book makes the case that receiving feedback is an interactive process, and we should always seek to understand the point of view of the person giving the feedback. The interest rate on this loan is clearly a type of feedback from the lender.
By discussing the rate with the lenders, the man in jeans could either avoid a huge and costly financial miscalculation on his part, or could set his mind at rest. If the lenders had jacked up the rate in response to his question, he could always have taken his business elsewhere—and, of course, the lenders were unlikely to do so for exactly that reason.
The decision by the man in jeans to have this conversation could have only positive effects: and yet, it is a conversation that I would naturally have shied away from. I suppose, given that he was taking out a €38m loan, the man was probably more used to large scale financial transactions than me. It wouldn't be an absurd supposition that his day job may be in the financial sector. Perhaps that is why he had he confidence that I would have lacked to initiate this conversation.
But that's a very easy get-out for myself. What other conversations do I shy away from for illegitimate reasons? Do I avoid asking things that could help prevent me from making unwise decisions because I lack the confidence to ask them? There's some food for thought and reflection.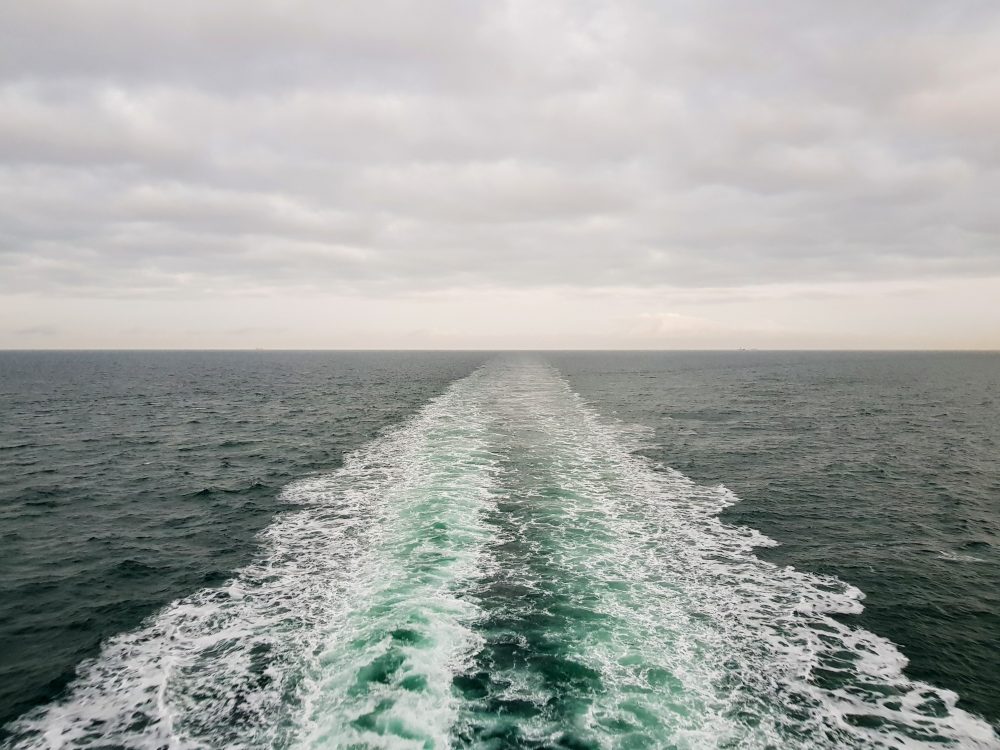 And the answer to the man's question? Simple, really, according to the lenders. Pricing for loans is risk-based. The loan is secured on the boat which is worth more than the total value of the loan regardless. The terms of the loan state that appropriate insurance must be in place. Even if the man fails to make his repayments, the risk of the lenders not receiving their capital back is very low: such low risk investments for such large amount of money are rare. And besides, even at a low interest rate, the lenders stand to make hundreds of thousands of Euros in pure profit, because a small percentage of a very big number is still a big number.
Before long, the paperwork was duly signed and all three were on their way. The meeting lasted twenty, maybe thirty minutes. If I were one of the lenders, travelling internationally for such a short meting would feel like a waste of time, even though I'd just brought in a huge amount of profit for my firm. But as someone travelling solely for pleasure, I think this was possibly one of the most thought-provoking and educational coffees I've sipped in a very long time.
---
Most of the pictures in this post are not my own, though I did post a nice picture I took at the Rijksmuseum in 'real time'. In this post, the first picture (Amsterdam) is by Boudewijn "Bo" Boer; the second (a ship's wheel) is by Maximilian Weisbecker; the third (Amsterdam again) is by Javier M; and the fourth is my own picture of a boat's wake, co-incidentally taken from the back of the DFDS ferry to Amsterdam (though not on this trip). All are used with grateful thanks, and under the terms of their Creative Commons licences.
This post was filed under: Miscellaneous, Posts delayed by 12 months, Travel, Amsterdam, Finance, Reflection, Travel.