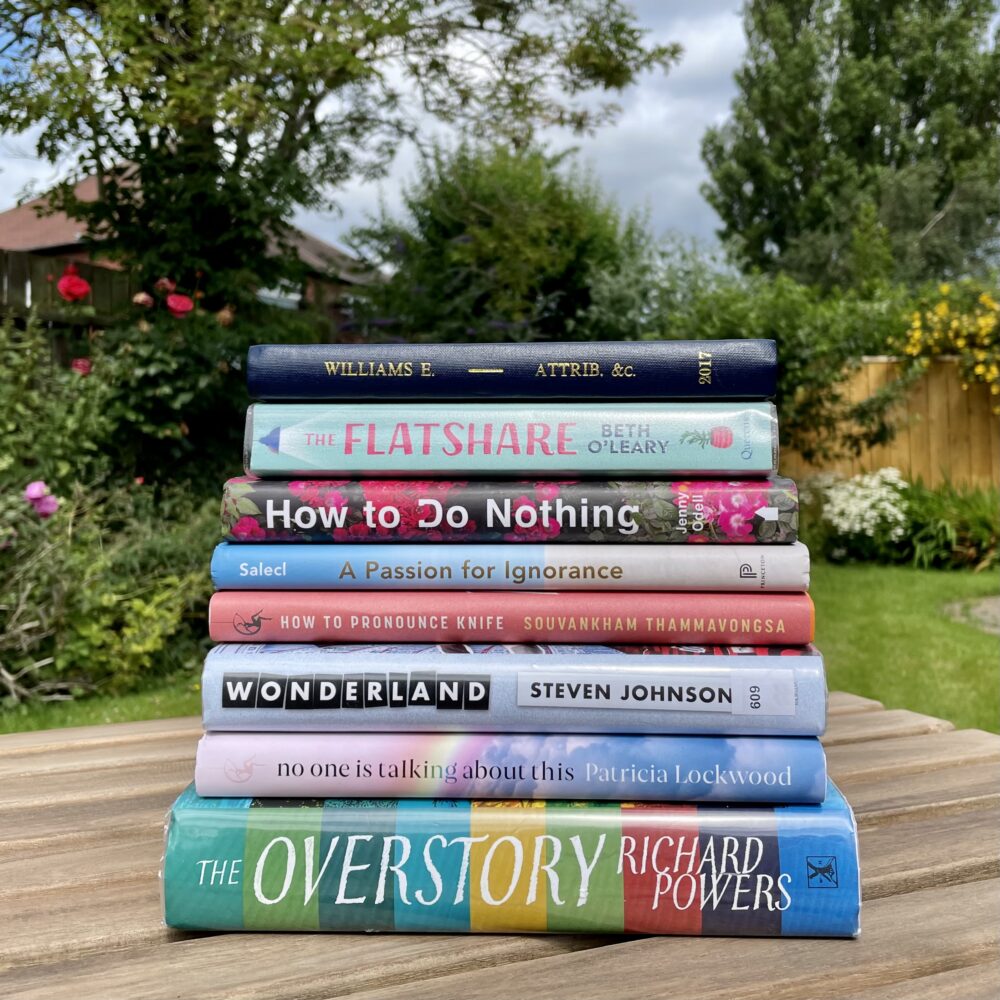 In recent months, I've had a few conversations with people about my reading preferences.
I very much prefer to read paper books, but it's not always practical, particularly when catching up for a few minutes on the bus or similar. I therefore very often have both physical and electronic copies of books, and switch between the two. This could be an enormously expensive way of reading, except for the fact that I make extensive use of lending libraries.
I have probably not done enough in these monthly posts to make mention of those libraries. I'm going to try to remember to change that from this month forward.
This post was filed under: What I've Been Reading, Beth O'Leary, Eley Williams, Jenny Odell, Patricia Lockwood, Renata Salecl, Richard Powers, Souvankham Thammavongsa, Steven Johnson.