A week or so ago, Jessica Hagy wrote "I've been blogging for 8 freaking years. Here's what I learned as I went along." on Medium. Jessica's post didn't quite match my experience, but it inspired me to put down some of my own thoughts on the same topic.
Don't just put your stuff out there.
Whatever you write, someone will like it… but if that someone isn't you, then what's the point? Over the course of 11 years of blogging, there's more that I regret writing than I regret not writing. Learn from my mistake. Take time to consider what you write. Re-read it. Let it marinate. And when it's really ready, put it online – cognisant of the fact that it will always be there. And, yes, this is coming from the bloke who wrote a book called Instant Opinion. Sorry about that.
There are people out there who won't GET you.
There's a subset of the population who will instinctively dislike your writing, much as there's a subset of the population who will instinctively dislike your face. Then there's a bigger subset of the population who will instinctively dislike the fact that you blog. Try not to be put off – but if you can't handle unfair and unfounded criticism, blogging isn't going to be your game.
People won't steal everything you do.
But they will "steal" a lot of it. C'est la vie. They can't steal the pleasure of writing it. Blog because you enjoy writing, don't blog to be read.
Be afraid of your own voice.
Most bloggers seem to have a voice that's slightly snide, prone to inside jokes, and which slips into shorthand and acronyms that nobody beyond their own circle of friends will understand. When I look back at my early writing, this is what makes me cringe the most. Moderate yourself. Take time to consider how best to express your ideas in terms that can be easily understood.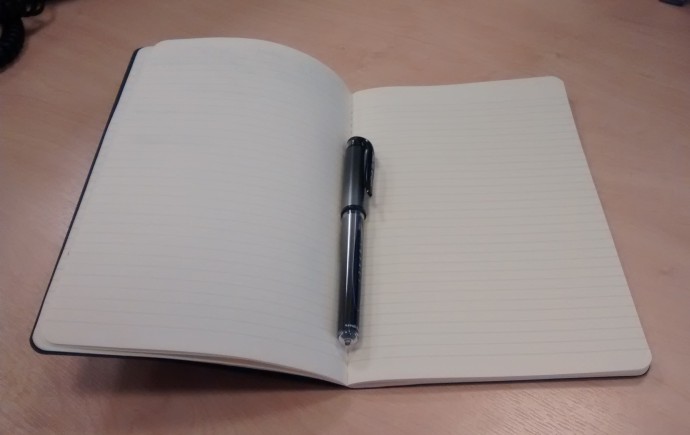 Creative habits can be unhealthy.
An excess of boundless creativity can turn a respectable blog into an incoherent mess, probably with flashing GIFs and clashing fonts. Channel your creativity. And, most of all, don't let your creative voice out-shout your critical faculties. Critical thinking that brings new ideas and perspectives is the lifeblood of a good blog.
It matters if you know that nobody reads it.
The best blogs are exercises in writing, not exercises in being read. It's easy in the early days to get hung up on hit counts and comments. Resist. Try turning comments off for a while and not checking the stats. Don't end every post with a question in the hope someone will answer. Don't over-analyse what you're doing and try to generate more hits. Write because you have something to say.
The tools change, and so do the actions.
There are people who try to use the same style and content on every platform. How many RTs and @replies have you seen on Facebook from people who try to cross-post? How many "1/6" on the end of Tweets from people who can't keep within the character limit? Don't be that guy. Get to know whatever tool you're using, and tune your use of it. To play the best music, a musician must master their instrument. Fail to master the instrument, and even the best music will sound bad.
You don't have time to make things.
Nobody has time to do anything except what they already do. If you want to start doing something new, you need to find time for it. It's no good doing some mental calculation and thinking "I have time". You have to make time, and that will mean making sacrifices along the way.
The vast majority of people don't make content, they just pass on a tiny amount of what's already out there.
By any reasonable measure, there's already enough stuff on the internet. Your addition is infinitesimally small, and, no matter how much effort you put in, the fraction of the internet that's yours will continue to tend to zero throughout your blogging life. Blog because you enjoy writing. Blog because you want to organise your thoughts. Don't blog because you think your opinion is important, don't blog because someone told you too, and – most of all – don't blog because you want to be read.
Most people are idiots.
The internet is less than 0.0005% perverts and haters. But a substantial proportion of the other 99.9995% are people who don't engage with debate, who don't read past the first paragraph, and who would rather gawp at a series of photos of celebrities than read your passionate argument about something that's important to you. Don't blog because you want to be read.
A tiny bit of success can be the most frustrating thing of all.
By far the most popular thing I ever posted on my blog was a video I made of Gordon Brown picking his nose in the House of Commons. It even made it on to Newsnight. It was silly, not representative of me or what I do, and it took about five minutes to put together.
When in doubt, err on the side of caution.
I think blogging is great fun – but it's fun because I enjoy writing. Before the internet came along, I used to write 'newsletters' on a manual typewriter that no-one would ever read. If no-one ever reads my blog, I haven't lost anything. So, if there's a post or two that I'm not completely happy to share, I don't. Some of them I abandon altogether. Others I tinker with. I've one post that I've been tinkering with on an almost monthly basis for more than four years. Although, since every word has probably changed multiple times, perhaps a philosopher might say it's not the same post at all. If I'd published it all that time ago, I'd have missed out on hours of enjoyable tinkering. Take time to consider what you write. Don't blog to be read.


A verison of this post also appears on Medium.

Post sponsored by Amazon
This post was filed under: Blogging.