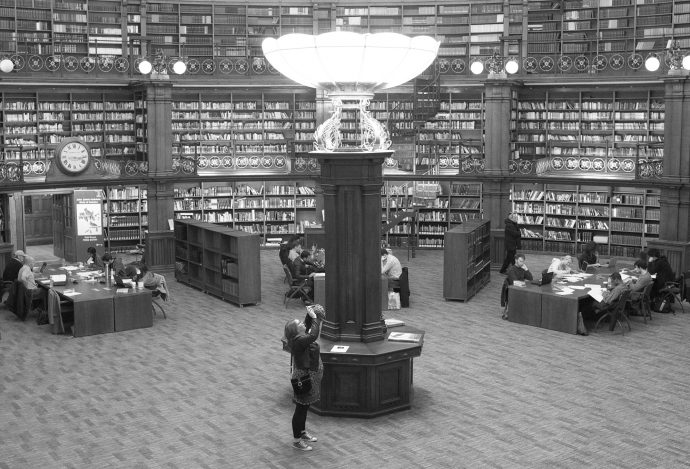 Yesterday, I finished reading Decline and Fall, the seminal social satire by Evelyn Waugh. I picked it up because someone⸺I cannot for the life of me remember who⸺recommended it as the funniest novel they've ever read. I can't even remember whether someone said this to me in person, or whether I read it somewhere. I'm useless at this kind of thing, and haven't come up with a good way to address my uselessness.
When I finish a book, I usually write a paragraph or so about what I thought and post it on Goodreads. This stops me from unintentionally reading the same stuff twice, acts as an aide-mémoire, and lets people know what I thought of the book. The last of these was never really an intention, but I've become increasingly aware of it as people in real life talk to me about what I've written, and sometimes tell me they've read books as a result. Once a month, I also reflect on what I wrote after reading each book, and post a tweaked version to my blog.
With Decline and Fall, I really struggled to think what to write. The same is true of Frankenstein, The War of the Worlds and A Christmas Carol which I read late last year. These are all very widely respected seminal works which people are very attached to⸺including some people I like, admire and respect. With the exception of Frankenstein (one of my own favourites), these are all books which I wasn't completely wild about. That's not to say I didn't like them, enjoy them, or admire them, but none of them are books I'm desperate to re-read at any point.
Now, if these were pieces of music or works of art, I'd have no hesitation in writing that I found them less than earth-shattering. Indeed, I've no hesitation in trying (and failing) to convince Wendy that Daft Punk's Random Access Memories is a great album, not "a bit weird"; I'll happy tell anyone who will listen why David Shrigley is one of the UK's greatest living artists, even as others call his work 'mundane', 'spare and child-like' or 'quirky in the worst sense'; and this Letter of Recommendation by Jessica Chiccehitto Hindman in the New York Times article got me tweeting without hesitation about how Winter my favourite of Vivalidi's Four Seasons concerti, despite having been to plenty of weddings featuring Spring.
So, to pose a provocative question to myself: Why I am happy to disagree with people about the music they've chosen on the most carefully planned day of their life, but not happy to be seen to disagree with people about a book they've read? I haven't got a good answer to that question, but here are some thoughts.
I think reading, more than most other art forms, is as much about the reader as the writer. I know others will say the equivalent applies to music and visual art, but I disagree. To read a book is to build a relationship over a relatively prolonged period of time with the person who wrote that book. Therefore, if I don't think there's much to be squeezed out of Decline and Fall as other people, I think this is as much about me as it is about the book. Yet if I say I don't enjoy it, it feels like I'm criticising people who like it as much as the written text⸺and that's not something I mean to do.
On top of that, I write all the time. On the other hand, I've never written decent piece of music in my life (except perhaps a variation on The Holly and The Ivy⸺no, this isn't a joke⸺which I wrote when studying GCSE Music, and which I really liked, and which was performed at a school carol service⸺a high bar this is not). I cannot draw or paint to save my life: I'm colourblind, and struggle to stay within the lines at the best of times. So perhaps, despite having never written any extended works of fiction, I have slightly better insight into what goes into writing a novel, and feel worse about criticising something that I know has so much effort and soul poured into it.
Finally, I think there's a sort of elite snobbery around books. A work colleague was recently shocked that I hadn't ever read anything by the Brontë sisters; another was appalled that I'd never read Anna Karenina. So perhaps there's an underlying nervousness that if I say that I don't particularly enjoy books which are widely recognised as great works of literature, then I'll be judged for it… which is obviously hogwash, because I'm reading for pleasure, and it's perfectly reasonable to hate something while appreciating that it is important. I understand that Shakespeare's work is important, but that doesn't mean I need to ROFL like an insufferable toff at every joke which requires a fifteen-minute primer on the social strata of the time. I understand that Dracula was an important milestone in the development of Gothic horror and in challenging the suppression of women in society, but that doesn't mean I have to love the truly terrible final third of the novel.
So each time I struggle with what to write about these books, I try to think: it really doesn't matter. I'm not setting out to impress anyone. I read for pleasure, not to educate myself on the history of world literature. If someone thinks less of me because I enjoyed reading B.J. Novak more than Muriel Spark, then that's their issue, not mine. "All readers are equal," as Alan Bennett would say. I should just say what I think. I set out to do exactly that: and then second-guess myself, wonder exactly what I did think about a book, and start the whole cycle again.
---
The brilliant picture of Liverpool Central Library at the top of this post is by Tee Cee, and is used here under its Creative Commons licence.
This post was filed under: Blogging, Posts delayed by 12 months.