Hold up! Before you read on, please read this...
This post was published more than 11 years ago
I keep old posts on the site because I often enjoy reading old content on other people's sites. Not everything that is old is bad. It can be interesting to see how views have changed over time: for example, how my strident teenage views have mellowed and matured.
But given the age of this post, please bear in mind:
My views might very well have changed in the 11 years since I wrote this post. I have written some very silly things over the years, many of which I find pretty embarrassing today.
This post might use language in ways which I would now consider highly inappropriate or offensive.
Factual information might be outdated.
Links might be broken; embedded material might not appear properly.
Okay. Consider yourself duly warned. Read on...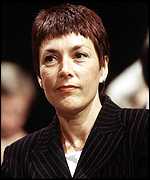 You may have noticed that Dawn Primarolo, Health Minister, has asked for a report into the 'unacceptable' and 'unethical' situation whereby recovering drug addicts are given extra doses of methadone or shopping vouchers in return for clean drugs tests.
Perhaps she should start by investigating the advice endorsed by her own Government, and published by the Government-established NICE three months ago. If she does, she'll come across this:
Principles of Contingency Management

Offer incentives contingent on each drug-negative test, usually either:

vouchers that can be exchanged for goods or services of the service user's choice, or
privileges, such as take-home methadone doses.

The value of vouchers should start in the region of £2 and increase with each additional, continuous period of abstinence.
You see, that's one of the many problems with evidence-based medicine – it doesn't necessarily fit in with the Daily Mail's 'druggies are scum' agenda. Sometimes, the most effective thing to do isn't the most popular.
But presumably, since NICE advice is now officially unethical, the government will now be performing a spectacular U-turn on all NICE guidance, and issuing drugs regardless of 'cost-effectiveness' – and the dementia patients who so vigorously campaign for drugs (in a way that fits in with the tabloid agenda) will now be granted all they want, as the government will no longer be able to hide behind NICE Guidelines.