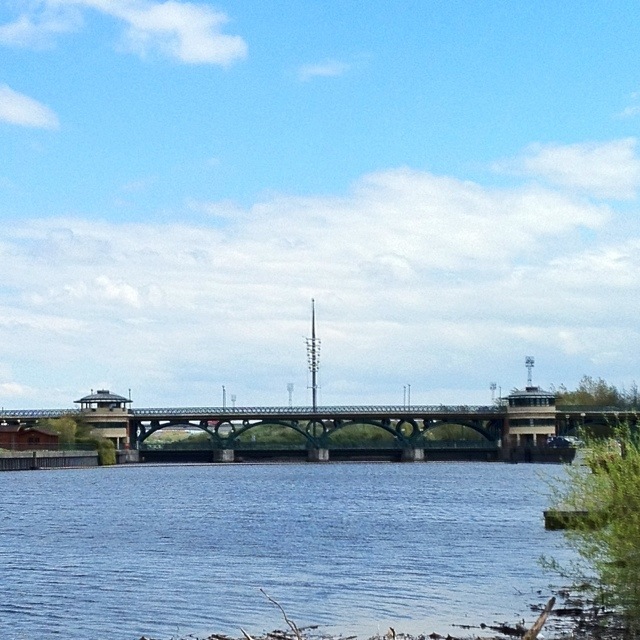 This is the 160m Tees Barrage, built to maintain the upstream river at a constant level, preventing flooding and allowing excellent watersports facilities to be created: so good, in fact, that the 2001 World Canoe Championships were held here. The white water course is to be an international training location for London 2012.
It took from 1991 to 1995 to construct, and was the country's biggest civil engineering project during that time. Its construction cost £50m, and used 650 tonnes of steel and 15,000 cubic metres of concrete; and a further £4.6m is currently being spent on upgrading the facilities. The Gazette has some very dramatic pictures of the original construction, including one arresting shot showing how the Tees was temporarily diverted from the site to allow construction.
It's a remarkable feat of engineering, combining brute strength with precision control, made all the more remarkable by a fairly charming appearance.
This post was filed under: Photo-a-day 2012, Architecture, Stockton-on-Tees.