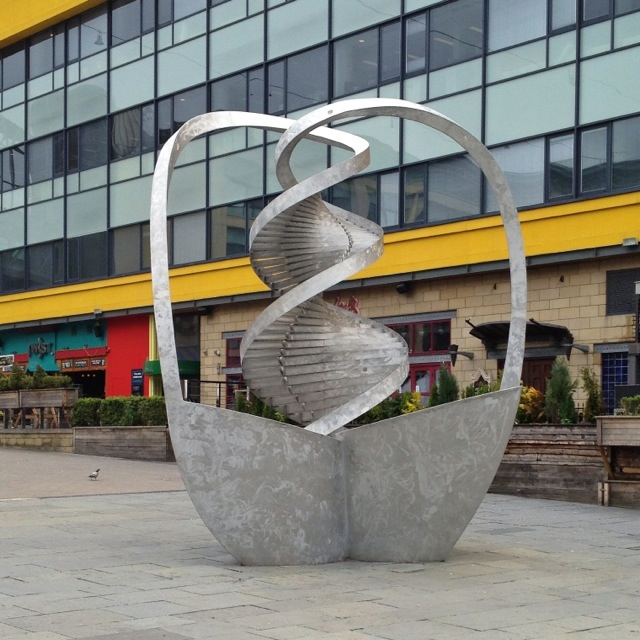 This sculpture of DNA stands in Newcastle's Times Square, which is the central square of the Centre for Life.
The Centre for Life is a remarkable place, uniquely combining world-leading genetic research, NHS fertility treatment, a public science centre, and a series of bars and nightclubs.
Times Square hosts an outdoor ice rink in the winter, and frequently has other visiting attractions: the Ladyboys of Bangkok seems to be annual visitors! Today, a Renault Twizy assault course had been marked out – I didn't give it a go!
This 1,681st post was filed under: Photo-a-day 2012, Art, Medicine, Newcastle-upon-Tyne.