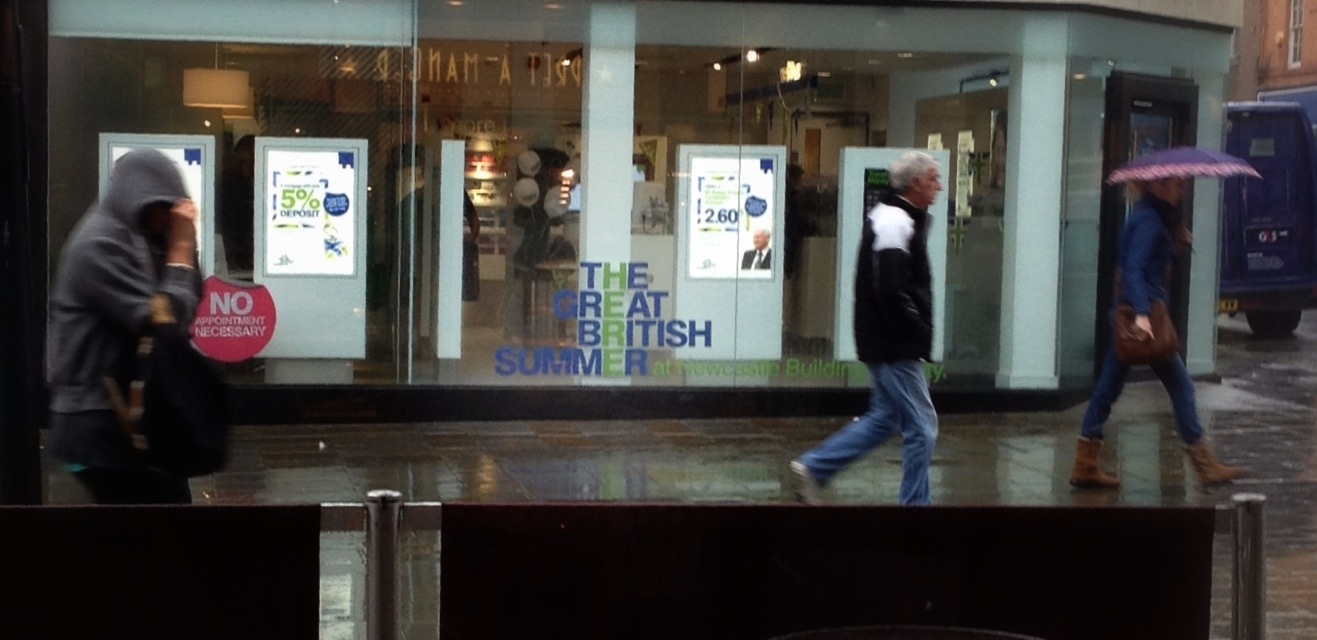 I was a little amused to watch people battling the wind and rain as they passed this sign in the window of the Northumberland Street's branch of the Newcastle Building Society today.
I read the other day that early June is the European monsoon season. The warmth of April and May causes the air to rise, and windy wet winds from the Atlantic sweep back across Europe to fill the vacuum. Apparently, this effect was first identified in the 1950s. Climatology couldn't be further from my specialty, but let's hope this theory is right: after all, it suggests that summer's on the way!
This 1,688th post was filed under: Photo-a-day 2012, Newcastle-upon-Tyne, Weather.