Hold up! Before you read on, please read this...
This post was published more than 6 years ago
I keep old posts on the site because I often enjoy reading old content on other people's sites. Not everything that is old is bad. It can be interesting to see how views have changed over time: for example, how my strident teenage views have mellowed and matured.
But given the age of this post, please bear in mind:
My views might very well have changed in the 6 years since I wrote this post. I have written some very silly things over the years, many of which I find pretty embarrassing today.
This post might use language in ways which I would now consider highly inappropriate or offensive.
Factual information might be outdated.
Links might be broken; embedded material might not appear properly.
Okay. Consider yourself duly warned. Read on...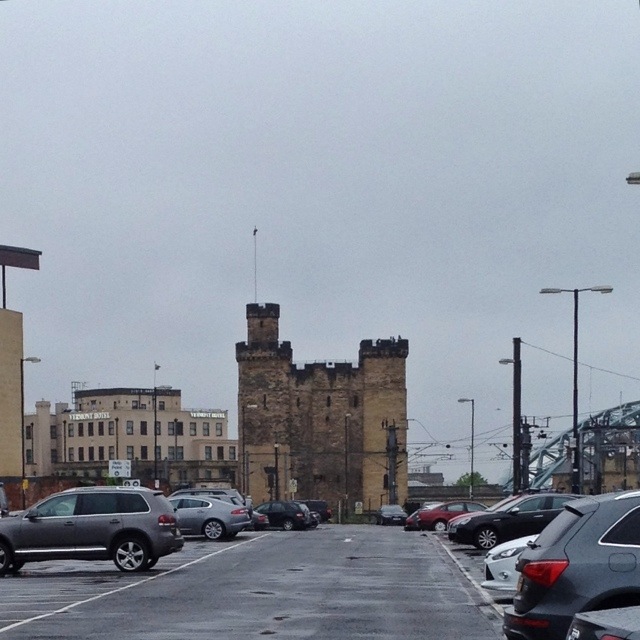 One question visitors to Newcastle upon Tyne never seem to tire of asking is "So where's the castle?"
This is part of the answer: the Castle Keep of Newcastle upon Tyne, built 834 years ago by King Henry II. Well, not so much by Henry as on his orders, I imagine. The Black Gate, the castle's gatehouse, also still remains – though that was built a little later, by Henry III.
I doubt either Henry foresaw that the East Coast Mainline would one day cut through their castle's grounds – it's this development in the mid 19th century that led to the destruction of most of the Castle's buildings except for the keep and gatehouse. Clearly, planning permission for railways was easier to come by 200 years ago than it is today, going by the furore over HS2's route!
If you are visiting Newcastle and want to pop in, it's open almost every day of the year, is free for kids under 18, and costs only £4 per adult.
Interestingly, the folk who currently look after the keep are almost as ancient as the building itself – the Society of Antiquaries of Newcastle upon Tyne dates back to 1813, and is the oldest antiquarian society in England. They also operate a bagpipe museum in a former ladies' toilet in Morpeth, which I'm afraid I've absolutely no desire to visit.
This 1,689th post was filed under: Photo-a-day 2012, Newcastle-upon-Tyne.