Hold up! Before you read on, please read this...
This post was published more than 6 years ago
I keep old posts on the site because I often enjoy reading old content on other people's sites. Not everything that is old is bad. It can be interesting to see how views have changed over time: for example, how my strident teenage views have mellowed and matured.
But given the age of this post, please bear in mind:
My views might very well have changed in the 6 years since I wrote this post. I have written some very silly things over the years, many of which I find pretty embarrassing today.
This post might use language in ways which I would now consider highly inappropriate or offensive.
Factual information might be outdated.
Links might be broken; embedded material might not appear properly.
Okay. Consider yourself duly warned. Read on...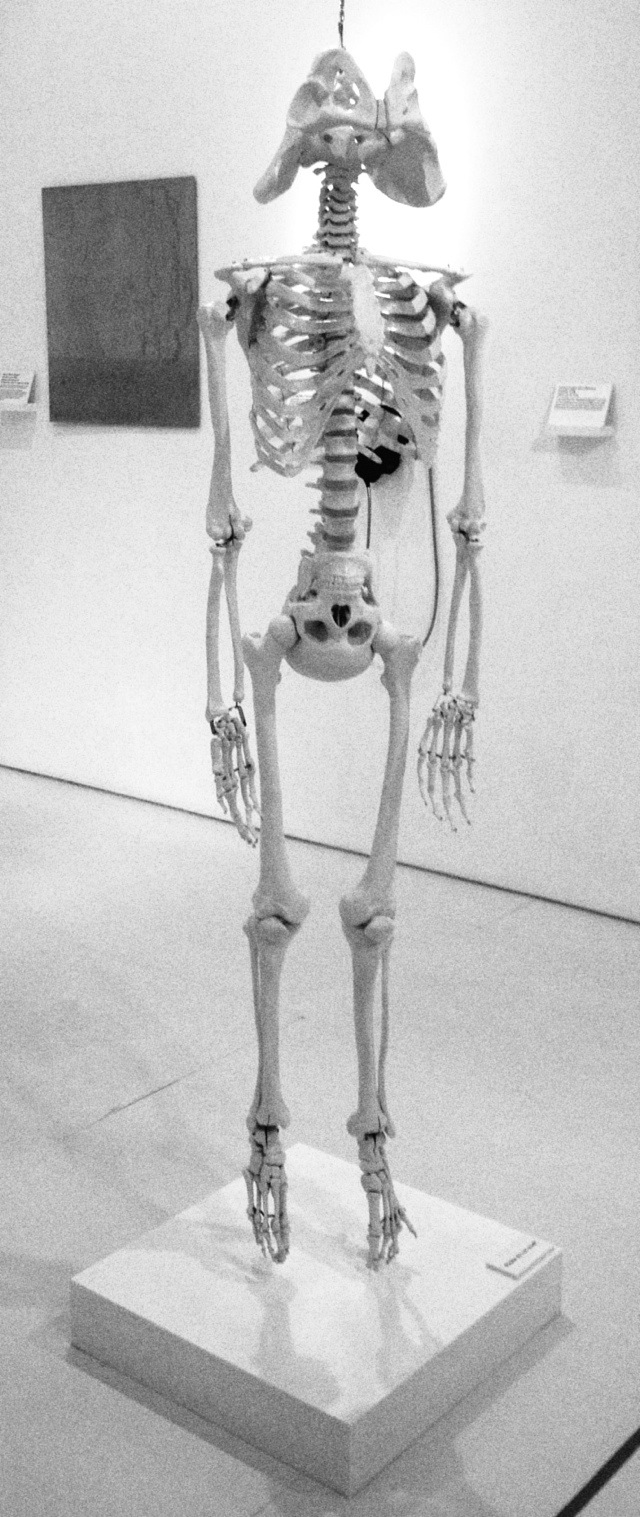 I've been meaning to visit the Wellcome Collection for quite some time – I've been received the Trust's newsletters via post for years. I finally found half an hour to pop in this morning, and would highly recommend it (though 30 minutes is clearly not long enough!). Above is William Cobbing's Palindrome, an artistic expression of the fact that the pelvis and the skull are thought to share a common evolutionary bony ancestor.
And below, since I just couldn't choose which photo to use today, is the complete human genome in printed form. Not only is it an impressive display of human achievement, it also provides a slightly depressing reminder of the relative weediness of the Y chromosome!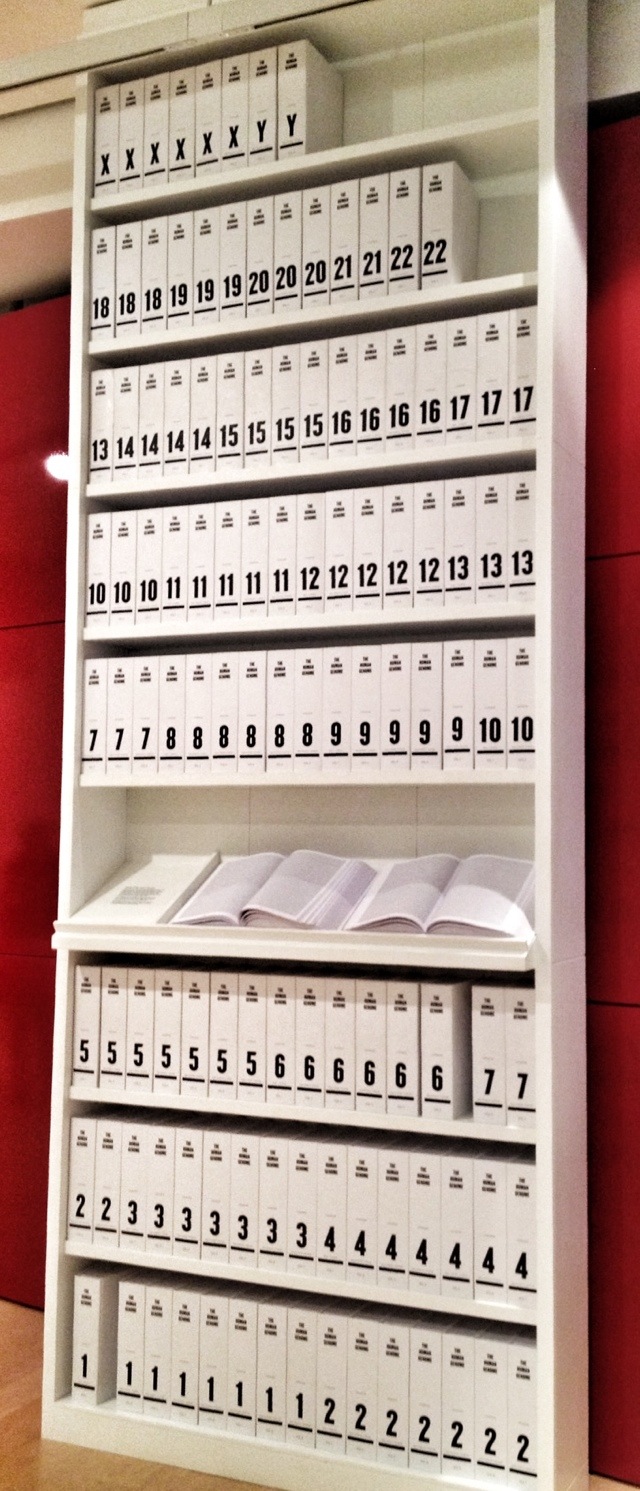 Both of these exhibits are from the Medicine Now exhibition, which is permanent, free, and well worth a visit.
This 1,487th post was filed under: Photo-a-day 2012, Art, London, Medicine, Public Health, Tourist Attractions, Wellcome Collection.