Hold up! Before you read on, please read this...
This post was published more than 6 years ago
I keep old posts on the site because I often enjoy reading old content on other people's sites. Not everything that is old is bad. It can be interesting to see how views have changed over time: for example, how my strident teenage views have mellowed and matured.
But given the age of this post, please bear in mind:
My views might very well have changed in the 6 years since I wrote this post. I have written some very silly things over the years, many of which I find pretty embarrassing today.
This post might use language in ways which I would now consider highly inappropriate or offensive.
Factual information might be outdated.
Links might be broken; embedded material might not appear properly.
Okay. Consider yourself duly warned. Read on...
Today, I've been to visit Northumberlandia, a colossal sculpture of a woman, 100ft high and a quarter of a mile long. It's made from the excavated material of the open-cast coal mine next door, leading to its more common colloquial name: Slag Alice.
This is a closer view of the face from atop Alice's right breast. There's a sentence I never thought I'd write!
As the sculpture is new, and still bedding in, it is only open to the public on selected days and at selected times. It's expected to be fully open later in the year.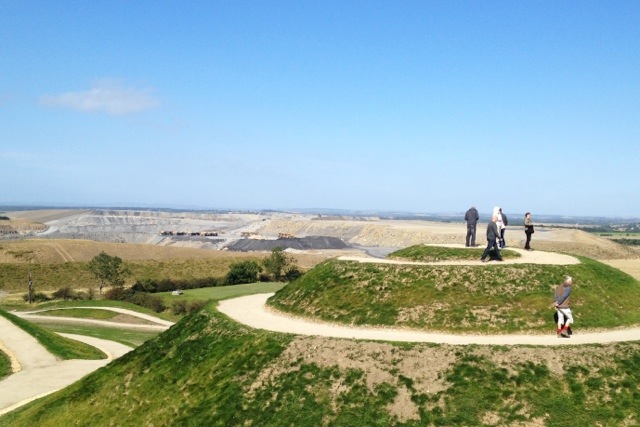 This is, erm, Alice's left nipple, with Shotton surface coal mine in the background, demonstrating where the material of her form was gathered. It is still very much operational. The coal mine, I mean, not the nipple.
The sculpture cost around £3m, and it was entirely privately funded. It was designed by Charles Jencks. As well as making lots of landscaped art, he co-founded Maggie's Cancer Caring Centres, of which there are now fourteen across the UK. They provide evidence-based psychological, emotional and informational support to anyone affected by cancer – whether a patient, relative or friend.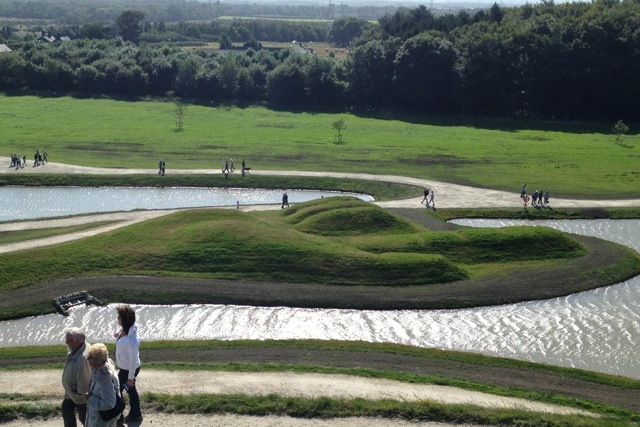 This is a slightly whimsical picture of Alice's right hand, which points roughly in the direction of the exit…!
Admission to Northumberlandia is free. And here's a mildly amusing unusual sign: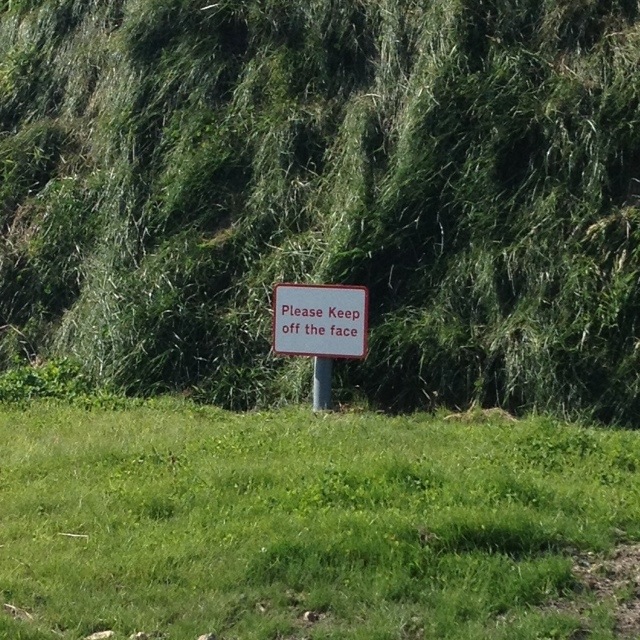 This 1,811th post was filed under: Photo-a-day 2012, Art, Northumberland.