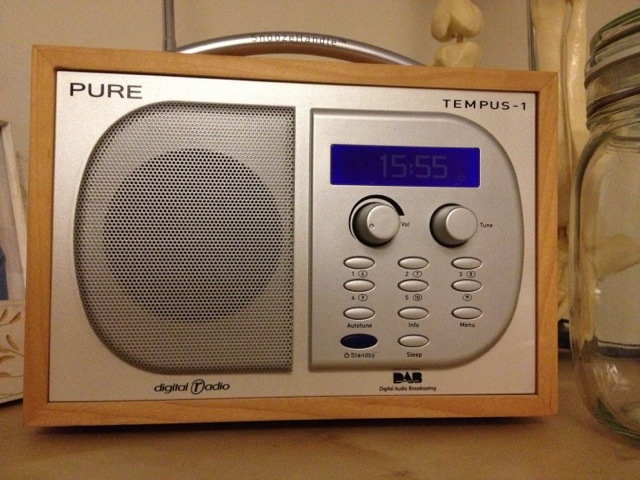 This is one of my radios. I've spent a while "inside" it today doing interviews with BBC Tees, Newcastle and Merseyside, Real Radio and LBC today. It was my first radio interviewee experience, and I was talking about the paper I wrote with Jean Adams and Martin White of Fuse (they also did several times more interviews than I did!)
I think my interviews went okay, and I'd definitely be less nervous about doing them in future… which is lucky, as I've more lined up tomorrow!
This 1,933rd post was filed under: Photo-a-day 2012.