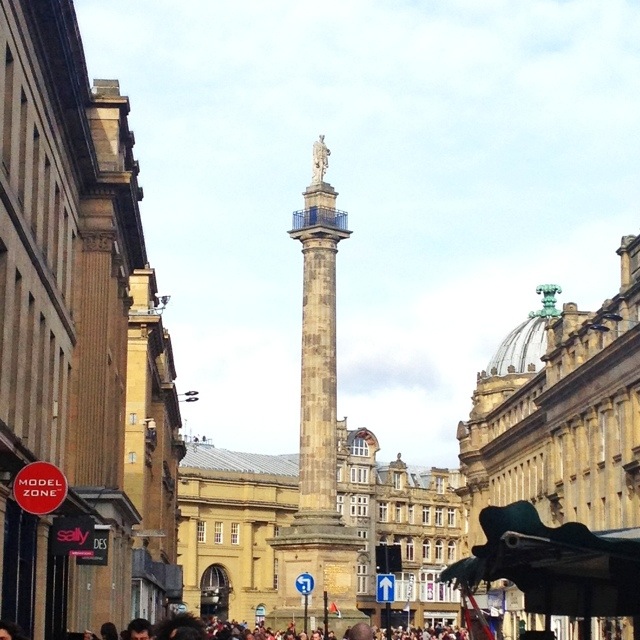 This is Newcastle's monument to 19th century Prime Minister Charles Grey, who of course gave his name to a splendid blend of tea. The statue was sculpted by Bailey, who also created the statue of Nelson atop Nelson's Column in London. I rather wonder whether this guy's sculptures being stuck on top of huge columns, far from close public inspection, is a compliment or an insult…
I read earlier this week that, in some fluke accident, this statue of Earl Grey was struck by lightening during the war, decapitating him. During wartime, repairs weren't considered a priority, and so the smashed fragments were stored. After the war, the fragments were reconstructed, and a replica made and attached to the statue.
But, bizarrely, the tale of Earl Grey's head doesn't end there. In 2000, a cast was taken of the head, and an artwork created and embedded in the Monument's plinth, which allows anyone to see his head from four different sides. So now everyone can get up close and personal with Earl Grey!
This post was filed under: Photo-a-day 2012, Earl Grey, Newcastle-upon-Tyne.