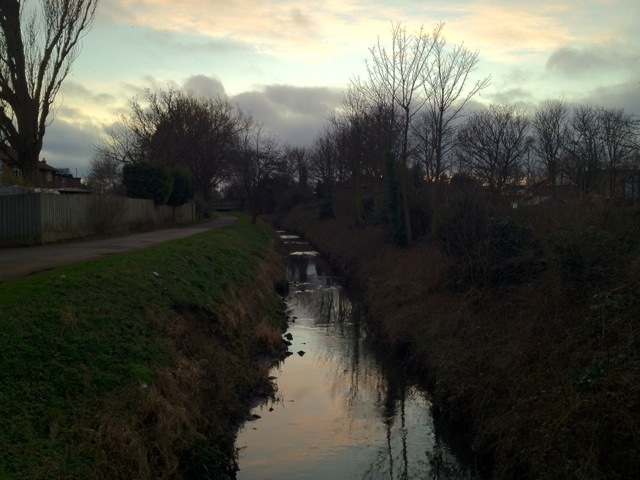 I've featured the Ouseburn a couple of times before – most recently, of course, yesterday.
This picture, which shows the Ouseburn as it passes a few hundred metres from our house, is a few miles or so further upstream than this one.
This post was filed under: Photo-a-day 2012, Gosforth, Newcastle-upon-Tyne, Ouseburn.