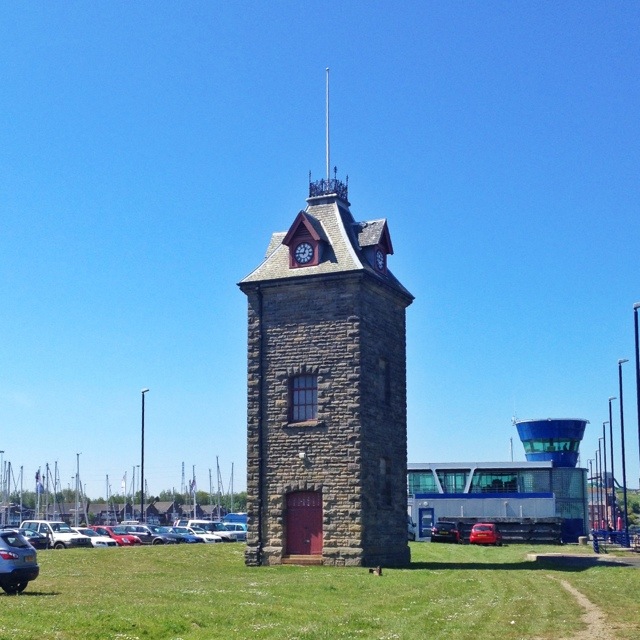 Wendy and I went to enjoy the lovely weather down at the marina at North Shields today, which I also visited last month. This photo shows the original accumulator tower which used to power the lock. It's pretty much the only visible artefact of the original Albert Edward Dock.
The lock itself remains in fine fettle thanks to regular maintenance, and was indeed operating today: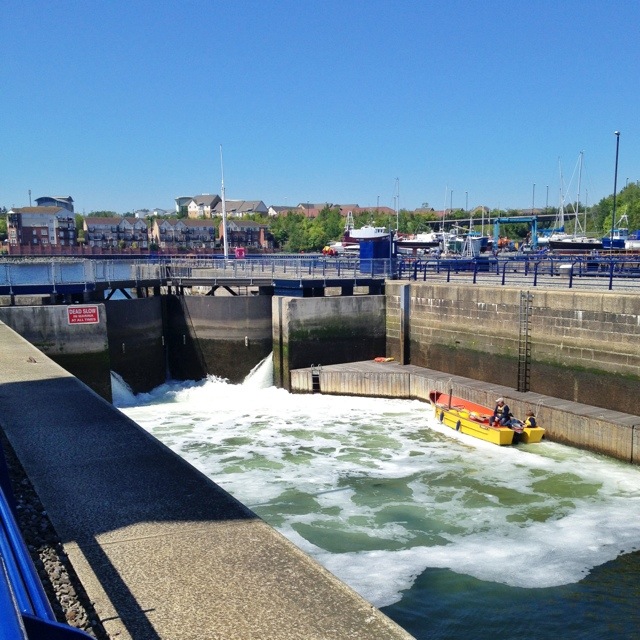 This post was filed under: Photo-a-day 2012, Newcastle-upon-Tyne, North Shields.