Warning: This post was published more than 5 years ago.
I keep old posts on the site because sometimes it's interesting to read old content. Not everything that is old is bad. Also, I think people might be interested to track how my views have changed over time: for example, how my strident teenage views have mellowed and matured!
But given the age of this post, please bear in mind:
My views might have changed in the 5 years since I wrote this post.
This post might use language in ways which I would now consider inappropriate or offensive.
Factual information might be outdated.
Links might be broken; embedded material might not appear properly.
Many thanks for your understanding.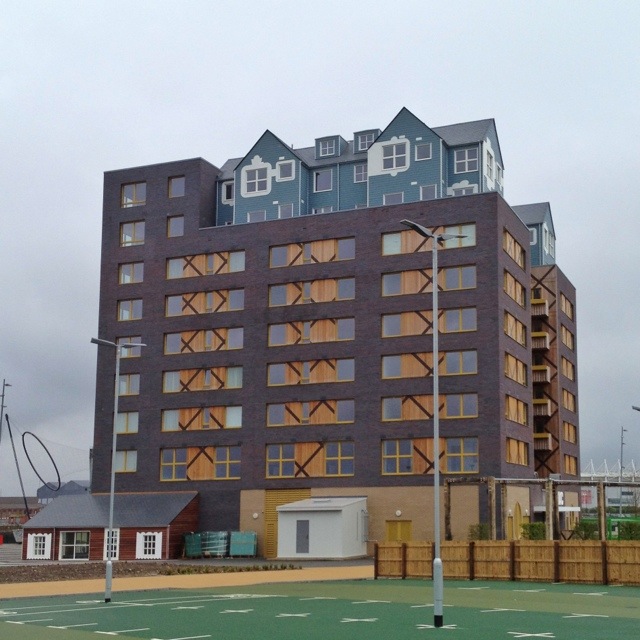 In recompense for my forgetfulness yesterday, I've got a small collection of photos today.
If you're thinking that the above looks like someone has built a house on top of a block of flats, you're not far wrong. It's CIAC, or community in a cube, a new residential development in Middlesbrough's shiny new Riverside One development. It consists of a block of flats of various sizes, with a couple of luxury houses on the top. It's a fully sustainable development, and architecturally interesting to say the least.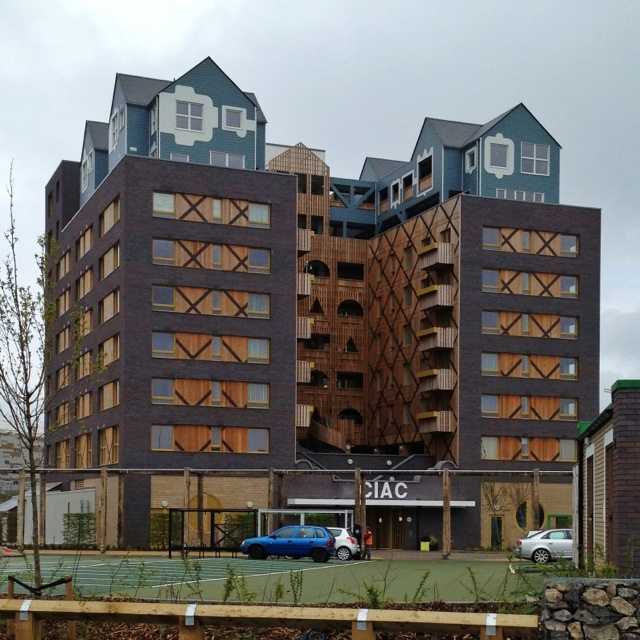 This shows the same building from a different angle, showing both "perched houses". Also notice the bizarre Playschool-esque windows in the cutaway portion.
Walking round the back of the building, this whole other surprise awaits: a strange inset geometric patterned wall, and paving resembling a jumbo zebra crossing. Oh, and a lamppost at a decidedly jaunty angle.
On a related note, the surrounding naked streets are the first I've driven on, and it's certainly a disconcerting experience that forces you to slow right down – especially at junctions.
There's no denying that CIAC and the whole Riverside One development is distinctive, and also modern. But it isn't quite to my taste. But perhaps you're asking yourself what the sales office for such a distinctive development looks like… Well, it certainly isn't your usual portacabin or converted garage!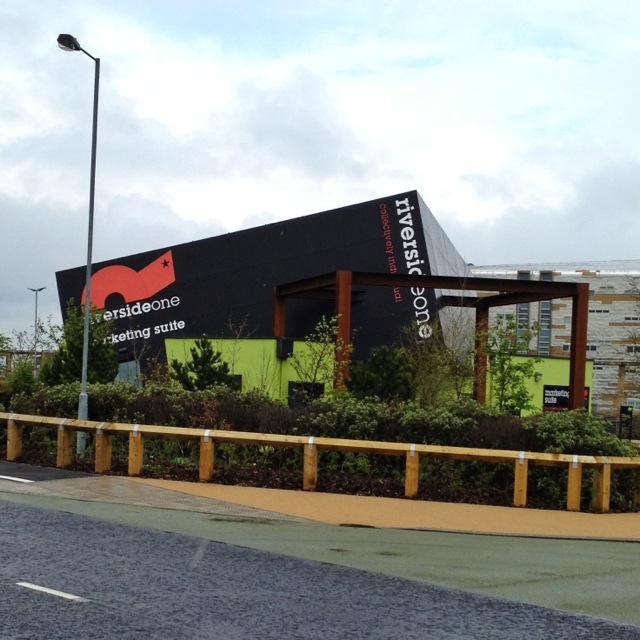 This 1,622nd post was filed under: Photo-a-day 2012, Architecture, Middlesbrough.