Warning: This post was published more than 5 years ago.
I keep old posts on the site because sometimes it's interesting to read old content. Not everything that is old is bad. Also, I think people might be interested to track how my views have changed over time: for example, how my strident teenage views have mellowed and matured!
But given the age of this post, please bear in mind:
My views might have changed in the 5 years since I wrote this post.
This post might use language in ways which I would now consider inappropriate or offensive.
Factual information might be outdated.
Links might be broken; embedded material might not appear properly.
Many thanks for your understanding.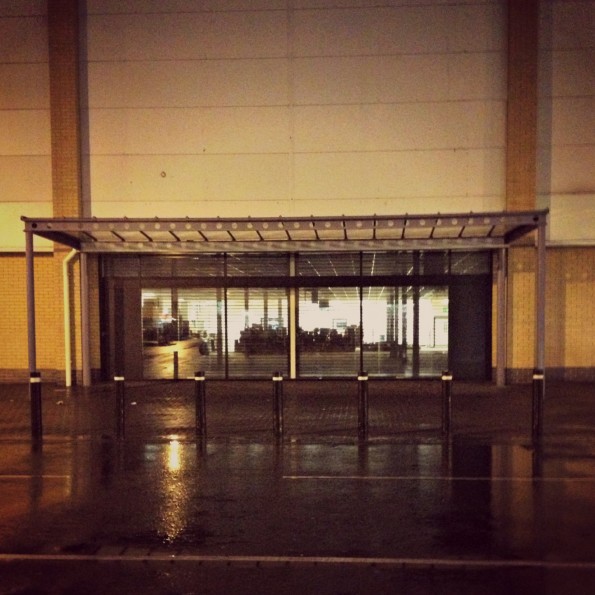 I don't know what it was about this scene, but it felt oddly atmospheric: a closed down shop with the lights shining through the gauze of the rolled-down shutter, with (I assume) the remaining stock gathered at the back and the occasional staff member busying about.
I don't know what the shop used to be, or why it has closed down, or why there are still people and things in it despite it looking like it's been shut for a while… but it is a little bit of a sad sight. Perhaps a little depressing for a Friday night?!
This 1,864th post was filed under: Photo-a-day 2012, Byker, Newcastle-upon-Tyne, Retail.