Warning: This post was published more than 5 years ago.
I keep old posts on the site because sometimes it's interesting to read old content. Not everything that is old is bad. Also, I think people might be interested to track how my views have changed over time: for example, how my strident teenage views have mellowed and matured!
But given the age of this post, please bear in mind:
My views might have changed in the 5 years since I wrote this post.
This post might use language in ways which I would now consider inappropriate or offensive.
Factual information might be outdated.
Links might be broken; embedded material might not appear properly.
Many thanks for your understanding.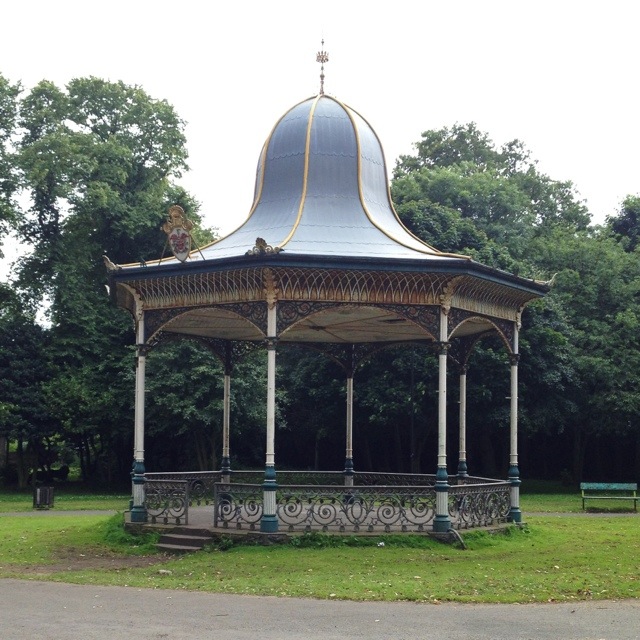 This year, we are – of course – celebrating the Queen's Diamond Jubilee. 125 years ago, our forebears were celebrating Queen Victoria's Golden Jubilee.
As part of those celebrations, a Royal Jubilee Exhibition was held in Newcastle, in the specially created Exhibition Park. It proved phenomenally successful, with over two million people visiting. Other than the very existence of the park itself, this band stand is the only remaining remnant of the Royal Jubilee Exhibition – note the crest above the entrance, and the crown around the spike at the top! It was cast in iron from a Glaswegian foundry, and it's now Grade II listed.
This 1,750th post was filed under: Photo-a-day 2012, Exhibition Park, Newcastle-upon-Tyne.