There's a pub in central Newcastle which has posters outside perpetually advertising appearances by the drag act Ophelia Balls. Thanks to my sweet innocence, it took me to walk past the pub many tens of times before – earlier this week – the terrible pun in the act's name finally registered.
Having barely recovered from the shock, imagine my surprise at finding this new product on a visit to Ikea this weekend: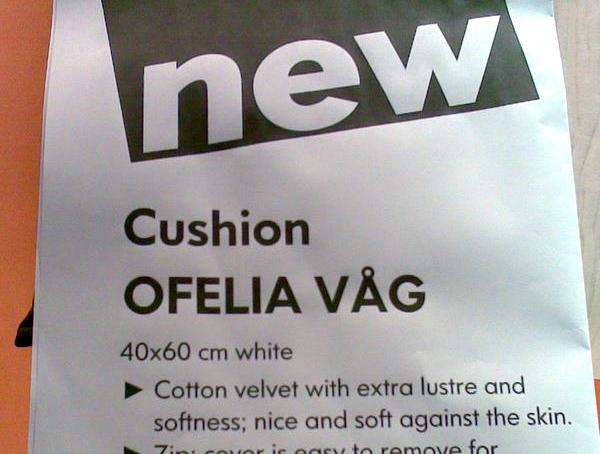 Apparently, it's part of the bigger Ofelia Collection. Surely they must have noticed…
This post was filed under: Miscellaneous.