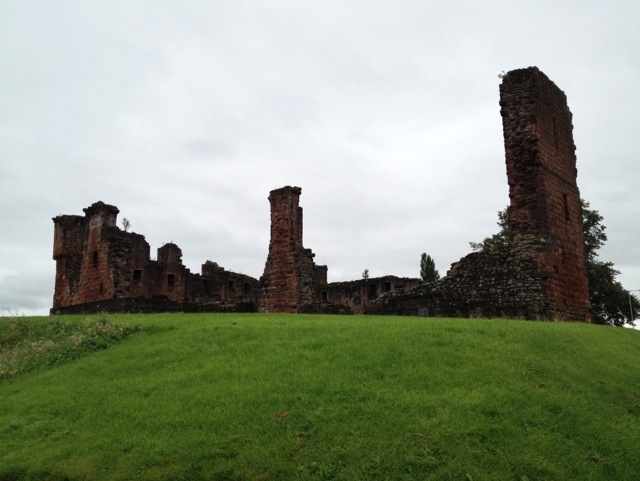 This is what's left of Penrith Castle, built between 1399 and 1470 by William Strickland, who later became the Bishop of Carlisle. Richard III lived there for a bit, but William III gave the castle to his good friend Hans Willem Bentinck, though the King's subjects weren't all that impressed with his decision to give a castle to a Dutchman.
The King wasn't particularly bothered about what his subjects thought, and went on to give Bentinck 135,000 acres of land in Ireland, too. he wanted to give him a fair chunk of Wales as well, but got scared when the whole House of Commons was united in opposition.
If Elizabeth II has a spare castle or hundred thousand acres she wants to give away, I'll happily take them off her hands…!
This post was filed under: Photo-a-day 2012, Penrith.