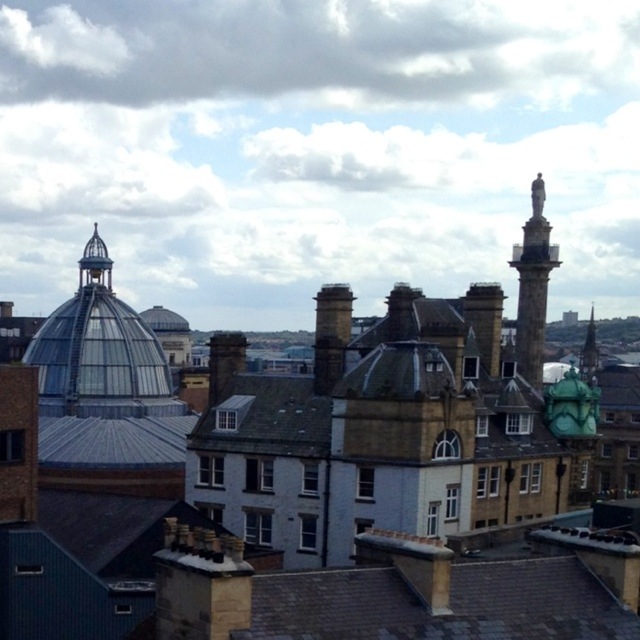 Monument Mall, whose cupola is on the left of this shot, is currently undergoing major redevelopment. The new configuration will fill in the mall spaces to create several large units accessed from the street, providing space for Jamie's Italian, Armani, TK Maxx, and several other stores besides. It's a shame in some ways, as Monument Mall used to sport some very distinctive gold and glass escalators (there's an amazing picture of those here), but I guess small shop units are just out of fashion these days.
Earl Grey can be seen on the right, standing some 40m above Grey Street. The fascinating story of his head can be found back on day 70 of this project…
This post was filed under: Photo-a-day 2012, Newcastle.