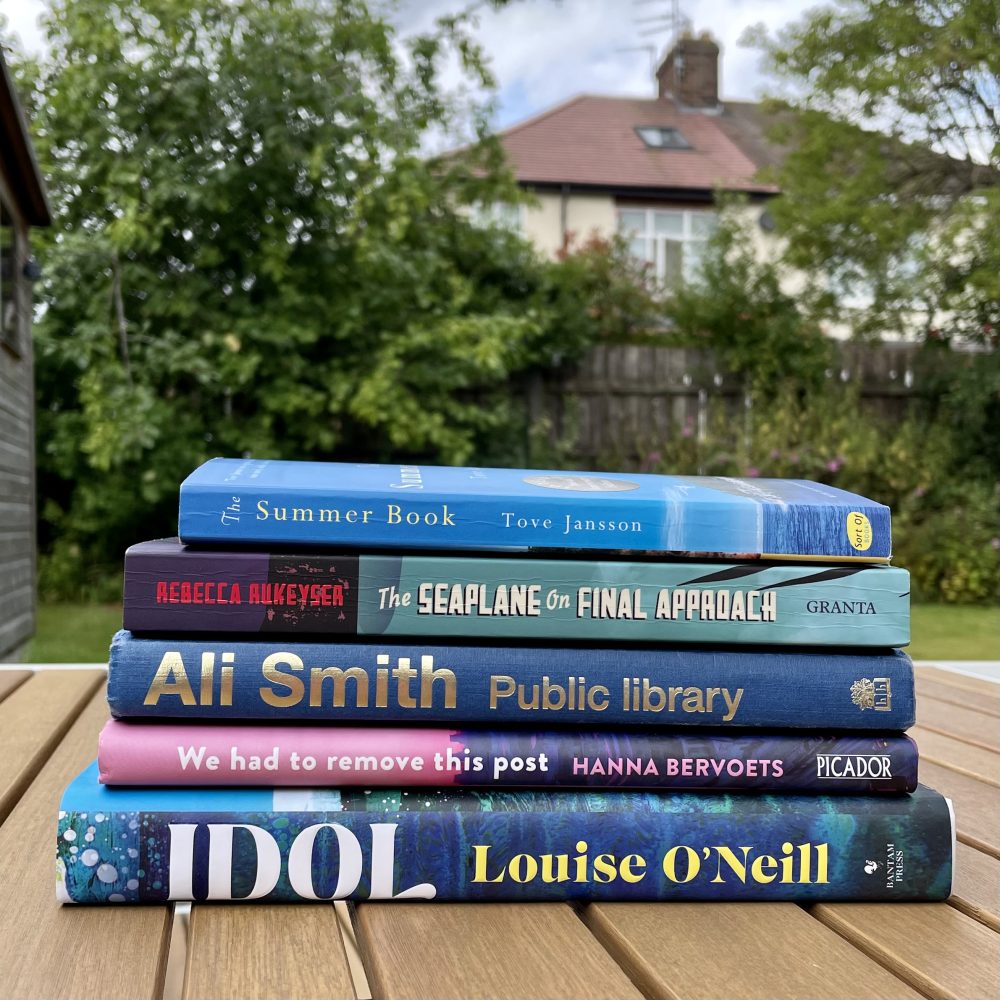 I've five books to mention this month, all of which—by sheer fluke—are by women. Considering all the inequalities and biases at every step of the journey from conception to being in front of my eyeballs, it's pretty remarkable that this would happen by chance, and yet it has.
This made me wonder: when was the last month when I read only books by men? This series of posts allows me to answer straightforwardly: February 2019.
---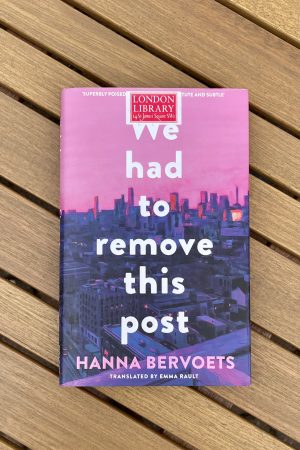 Originally published in Dutch in 2021, I read Emma Rault's English translation of this novella in a single sitting. The narrator is a new employee of an unnamed social network, where her role is to review content reported as 'inappropriate' to determine whether it ought to be removed from the platform.
Through a focus on the lives of the narrator and a small group of fellow employees, Bervoets explores the impact of being continually and routinely exposed to 'inappropriate' material. It also explores subjectivity, and how even in 'real life' people's perceptions of events can vary—and in 'real life,' there isn't a codified and detailed set of rules as to how things ought to be interpreted.
I thought this was an excellent novella: it's timely reflective, and effective. It made me think a little differently about the human cost of content moderation. In particular, while there has been much written about the psychological trauma of continued occupational exposure to violent or sexual material, I've never really given much consideration to the impact of constant exposure to material espousing conspiracy theories. The consequences are fairy obvious, but the ethics of the whole thing remain dubious. The novella was also a perfect length, with just enough space to make its point.
I think this is the only one of Bervoets novels to be translated into English so far, but this was more than good enough to keep me on the lookout for more.
---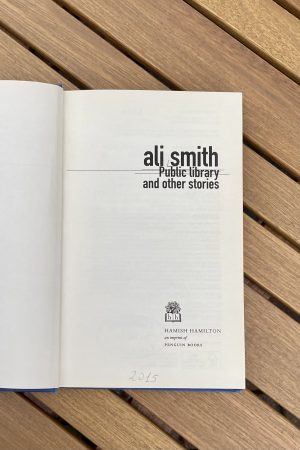 This collection of short stories, interspersed by various writers' reflections on the importance of public libraries, was published in 2015. It is a collection written in support of the UK's public libraries, which are closing in large numbers as they are starved of public funding. I discovered Ali Smith's writing through her incomparable Seasonal Quartet and so thought I'd probably enjoy this collection… and I did.
As in her other work, Smith interrogates and plays with language in intriguing ways, while also driving forward interesting and unexpected plots, where it is sometimes difficult to untangle the "real" from the "imagined". This combination seemed to me to be especially well-matched with the theme of public libraries.
As a rule, I tend to prefer longer pieces over short stories, and so I didn't enjoy this quite as much as the novels of Smith's I've read. It was, nevertheless, a pleasure to spend time with her extraordinary prose.
---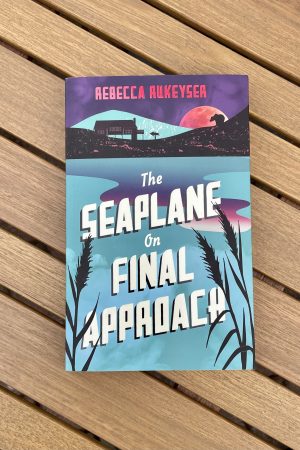 I picked up this recently published novel after it was featured in Tom Rowley's newsletter with the suggestion that it was as "if Sally Rooney's characters went to Alaska and actually did something interesting with all their yearning."
The novel is narrated by Mira, an 18-year-old Californian who goes to work in an Alaskan wilderness lodge staffed by a small cast of compelling and comedic characters, and visited by amusingly stereotypical tourists. She chooses to work in Alaska after developing a crush on her slightly older step-cousin Ed, who lives a few towns away, who she, either optimistically or naively, thinks she will suddenly bump into again.
This book is thin on plot (at least until the final section) but has lots of reflection, longing, and humour. A thread through the novel is Mira's obsession with developing a taxonomy of 'sleaze,' a subject she enjoys but recognises as difficult to pin down. To my mind, the Sally Rooney comparison is not unreasonable (and perhaps inevitable), but I much preferred Rukeyser's writing.
---
Idol by Louise O'Neill
This is a recently published thriller with a promising premise. The main character is a successful 'influencer' in her 40s who has built a global Goop-like brand (Shakti) around wellness and empowerment of women is accused of having sexually assaulted another woman earlier in life. There could be a lot to unpack here: the fallibility of memory, the challenge of reconciling different perceptions, the emotional weight of building a brand on a personality, and more besides.
O'Neill does touch on these themes, but the novel becomes weighed down. Despite being in their 40s, the central characters are mostly motivated by, and frankly obsessed with, their friendships and relationships from their time at high school. I found this difficult to relate to or empathise with, and I found it difficult to maintain interest as a result.
---
This short novel was first published in Swedish in 1972. I read the fiftieth anniversary edition, the 1974 English translation by Thomas Teal. This is a much-loved book by a much-revered author, so please don't be put off by the fact that I didn't enjoy it.
The book comprises 22 short stories set during a summer that an elderly artist spends with her six-year-old granddaughter on a tiny island in the gulf of Finland. It draws upon Jansson's experiences on a similar island with her niece, who has written an afterword in the edition I read.
Others describe the book as magical, as capturing something unique about the relationship between the very old and very young, and of reflecting the unique mood of summer. I'm afraid I got none of that: I found it dull, I found the characters as two-dimensional as those in children's books, and the occasional brushes with philosophy as superficial as can be.
Given the acclaim this book has received over the decades, there is clearly much more to it than I appreciated, but this just really didn't seem to be the right book for me right now.
This post was filed under: What I've Been Reading, Ali Smith, Hanna Bervoets, Louise O'Neill, Rebecca Rukeyser, Tove Jansson.