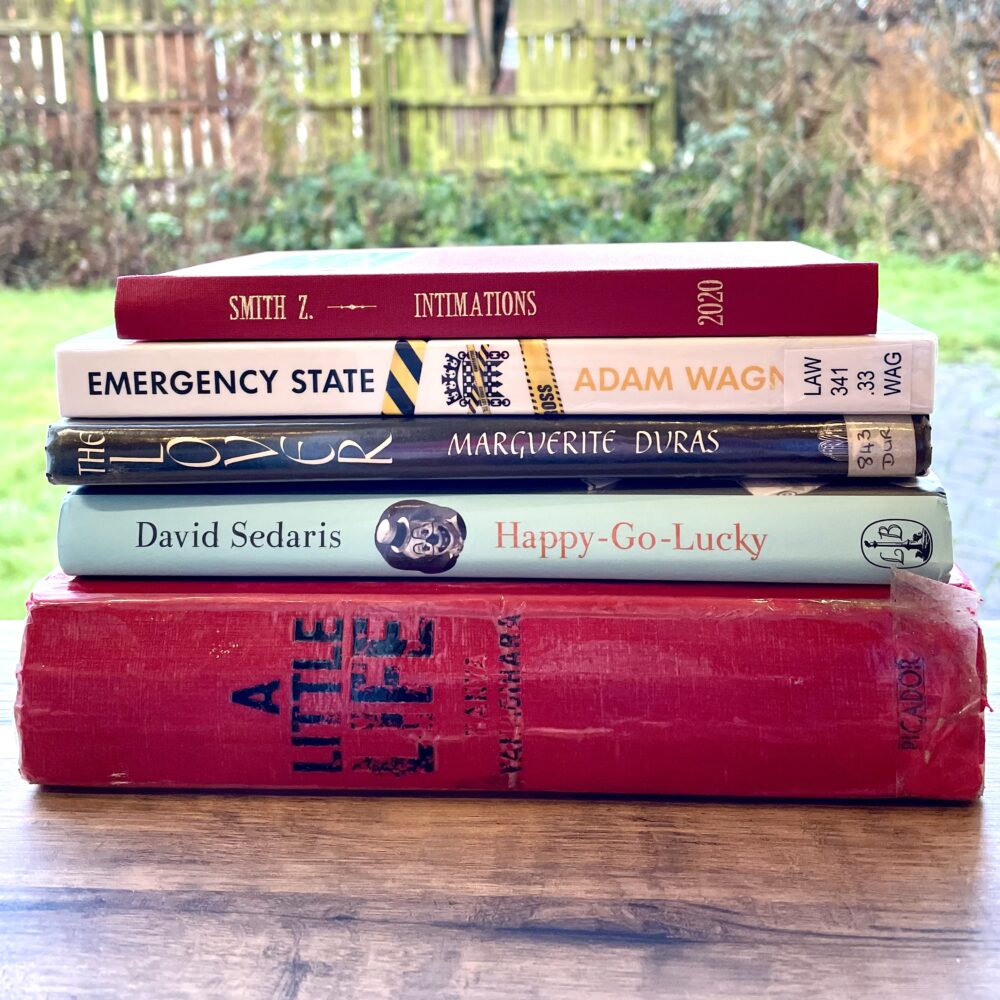 This will be the last of these posts, at least for a little while. In 2023, I'm going to go back to posting about books individually, rather than in a compiled end-of-the-month post.
But for now, I've five books to tell you about.
---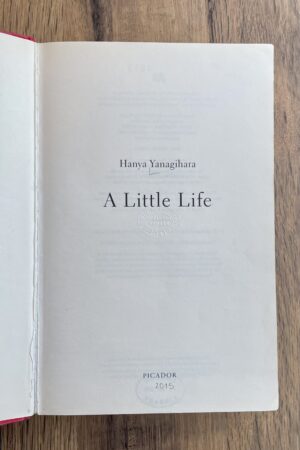 This Booker-shortlisted 2015 novel is one of those books that has been recommended to me by many people over the last few years, but that I've never quite found time for. This is partly because it is long, and starting a long book always feels a bit like taking on a big commitment. But mostly, it's because the premise didn't attract me.
This is often described as a story about four male college classmates, following them and their ever-changing relationships over the course of their lives. And yes, that is a part of this book, but it's not how I'd describe it. I would call it a fictional biography of a brilliant lawyer with a traumatic childhood.
In my premise, this is a book which looks at the lifelong effects of trauma on both the person who suffers it and those around them. There's a second thread about fatherhood, and the father-son relationship in particular, explored through an adult adoption process. The stuff about modern male friendship is interesting and under-explored in modern fiction, but I didn't think it was really the focus of the book.
One thing those who recommended this book didn't get wrong: it is very moving, harrowing even. It was a little over-written, and it took a while to find its focus and get going, but all of that is outweighed—for me, at least—by the complex layers of emotion that the book explores. This is definitely one of my favourite books of 2022.
With thanks to The London Library for lending me a copy.
---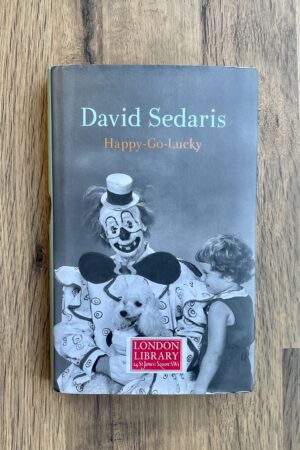 This latest collection of funny observational essays covers the COVID-19 pandemic and, movingly, the death of Sedaris's father.
As documented in his previous books, Sedaris had always had a strained relationship with his father. In this book. Sedaris describes how his father's late-in-life cognitive decline brought them closer together. He also talks about the complex emotional reaction to his death, given the history between the two of them.
I thoroughly enjoyed this, as I have Sedaris's previous books… but if you're new to his essays, you're probably better off starting with the earlier volumes.
With thanks to The London Library for lending me a copy.
---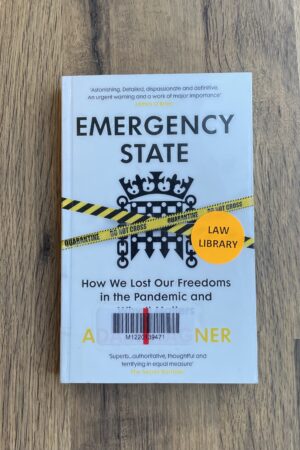 I was a bit reluctant to dive into this newly published book reviewing the legal framework governing the COVID-19 pandemic in England. I wasn't convinced that I was ready to relive earlier parts of the pandemic we're living through, especially considering the impact it had on my professional life.
However, the reviews seemed strong, and I couldn't resist at least making a start—and then ended up racing through the whole thing.
I was struck by the extensive similarities in the 'chat' Wagner reports among legal professionals and the 'chat' I participated in as a public health professional. Like Wagner, I was surprised that the Government chose to underpin so much of its guidance with law, in a way that is most unusual for public health practice, rather than concentrating on outlawing only the most egregious behaviour. Like Wagner, I was frustrated that the law and guidance rarely aligned. And, like Wagner, I was confounded by late publication of crucial documents, which often came hours or even days after Government announcements, leaving us all guessing in the meantime.
Wagner's central argument is that the 'emergency state' needs clearer boundaries within the English constitution. His argument won me round.
With thanks to Newcastle University's library for lending me a copy.
---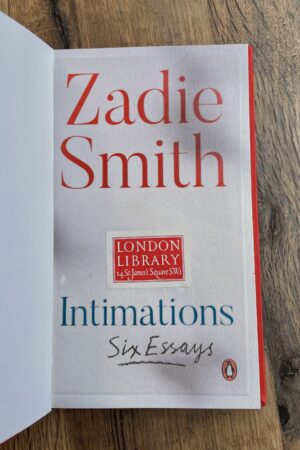 Written in the early part of the pandemic, this is Smith's short collect of short essays which reflect on her experiences and her relationship with Marcus Aurelius. The final essay is a version of the opening section of Aurelius's Meditations.
Despite its short length, I describe this as "patchy" and "uneven". There were sentences that produced that vertiginous effect of totally changing my perspective on something:
Writing is routinely described as 'creative' – this has never struck me as the correct word. Planting tulips is creative. To plant a bulb (I imagine, I've never done it) is to participate in some small way in the cyclic miracle of creation. Writing is control.
but also passages which seemed inconsequential. I suppose, to some degree, that was the pandemic experience for many—so perhaps the form is more considered than I took it to be.
With thanks to The London Library for lending me a copy.
---
The Lover by Marguerite Duras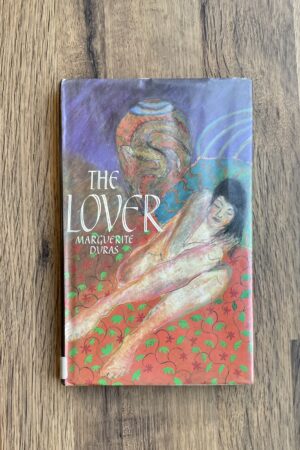 I was inspired to read this bestselling 1984 French classic translated by Barbara Bray after seeing a short piece about it in The Atlantic. It is an autobiographical novel set in what is now Vietnam in 1929, and concerns the poor 15-year-old narrator falling into an affair with a rich 27-year-old man. Duras wrote this when she was 70 years old, so had considerable distance and perspective on the events it describes.
The novel is short, a little over 100 pages, and is written in a fragmentary style which is not always strictly linear. I found it difficult to get into, and didn't take much from it. It's possibly a book that would close study more than my casual read, though I'm aware that Duras herself described it as "a load of shit" that was written "when I was drunk".
Basically, this just wasn't up my street.
With thanks to Northumbria University's library for lending me a copy.
This post was filed under: What I've Been Reading, Adam Wagner, David Sedaris, Hanya Yanagihara, Marguerite Duras, Zadie Smith.