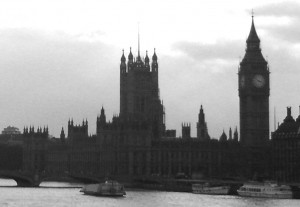 Over the past decade or so, this government has become frighteningly bad when it comes to creating legislation – not just because I disagree with much of it, but also because some of it is just bad. Much of this bad legislation is passed for the supposed purpose of 'preventing terrorism'. Whatever that really means.
Time and again, this Labour government has passed extreme legislation – some of which has later been found to be in breach of Human Rights – which ministers have claimed will be used only in 'specific, extreme circumstances' – or sometimes even at the sole discretion of the Home Secretary of the day. Whoever that might be.
Those laws are, by definition, bad.
Our own history shows us that laws created for a specific purpose but not legislatively restricted for such use will be willfully misused, whether by the same government, a future government, or quick-thinking individuals. You cannot pass a law and then propose not to use it – it's illogical, dangerous, and unnecessarily restrictive of freedom.
Just this week, a council has been found to be covertly spying on families applying for school places, in order to ensure that they genuinely reside within the catchment area. The government told us that this was 'anti-terror legislation' – and, by all accounts, is now shocked at this apparent misuse of the law.
Yet they created the law. They knew that such situations could arise, and actively chose not to restrict use of the legislation. It's shocking that a government can pass such sloppy legislation, and then not monitor for its misuse or more actively prevent it.
If a government insists on using its powers in such a slapdash fashion and then overriding the due concerns of the House of Laws through the overuse of the Parliament Act, then it can only be considered a bad government – and one which should be removed from power as soon as possible.
» Image Credit: Photograph from my personal collection
This post was filed under: News and Comment, Politics.