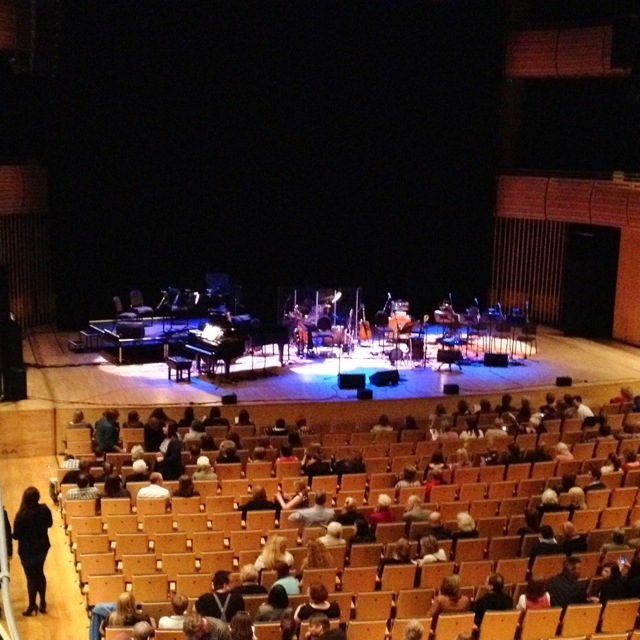 Hall One is acoustically astounding, and also looks gorgeous. Unfortunately, a photo can't really show acoustics, and my bad photography makes the hall look pretty dull (though the decision to drape a black curtain in front of the rear of the rear of the stage doesn't help).
Nevertheless, Wendy and I really enjoyed seeing Ramin this evening, and as we left the Sage, we saw the Tyne Bridge looking twinkly and pretty.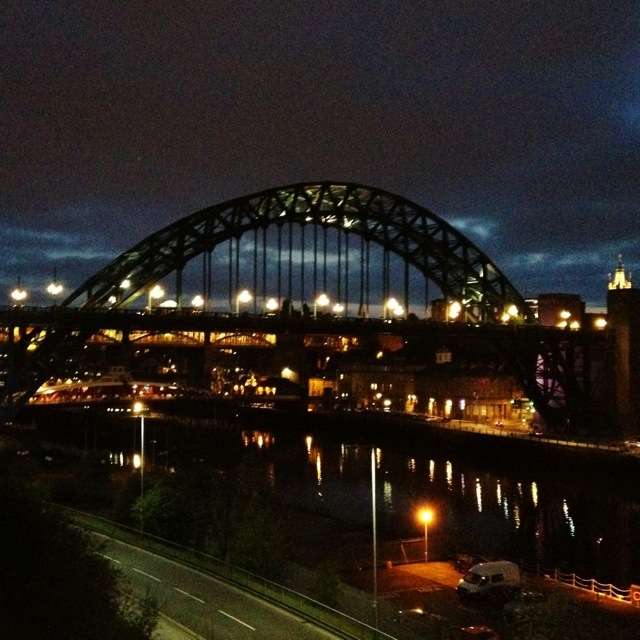 It may be an apocryphal tale, but I understand that the Vermont Hotel, in response to Council cuts, paid the electricity bill for the lighting of the Tyne Bridge for to benefit its guests' views. If it is true, the owners will no doubt have celebrated when the current LED lighting system was installed, as I'm sure it cut the bill substantially…
Though, having said that, the hotel recently went into administration. It's since been sold, and is now anticipating a £3m makeover. Hurrah!
This post was filed under: Photo-a-day 2012, Architecture, Bridges, Gateshead, The Sage.