Hold up!
See that little date above?
This post was published years ago.
My opinions have changed over time: I think it's quite fun to keep old posts online so that you can see how that has happened. The downside is that there are posts on this site that express views that I now find offensive, or use language in ways I'd never dream of using it today.
I don't believe in airbrushing history, but I do believe that it's important to acknowledge the obvious: some of what I've written in the past has been crap. Some of it was offensive. Some of it was offensively bad. And there's may be some brass among the muck (you can make up your own mind on that).
Some of what I've presented as my own views has been me—wittingly or unwittingly—posturing without having considered all the facts. In a few years, I'll probably think the same about what I'm writing today, and I'm fine with that. Things change. People grow. Society moves forward.
The internet moves on too, which means there might be broken links or embedded content that fails to load. If you're unlucky, that might mean that this post makes no sense at all.
So please consider yourself duly warned: this post is an historical artefact. It's not an exposition of my current views nor a piece of 'content' than necessarily 'works'.
You may now read on... and in most cases, the post you're about to read is considerably shorter than this warning box, so brace for disappointment.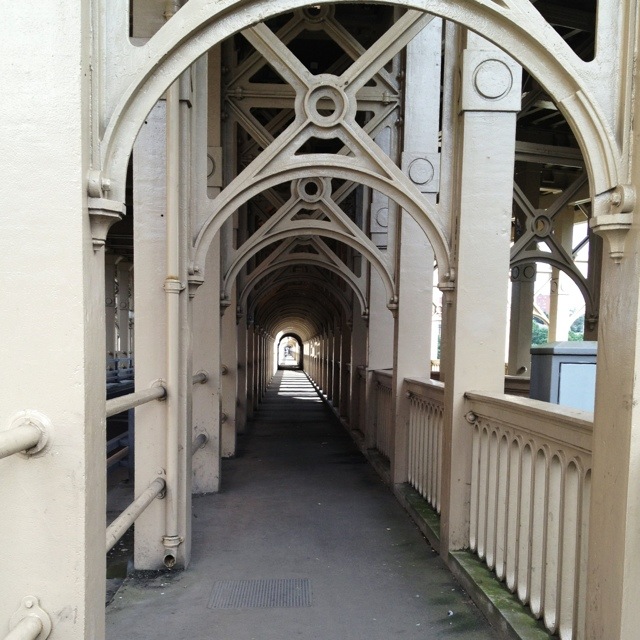 This is one of the footpaths on the High Level Bridge linking Newcastle and Gateshead. The top deck of the High Level Bridge carries trains, whilst pedestrians and road traffic cross on the lower deck. It was opened by Queen Victoria herself, and if you're wondering about the dates and designers, this plaque might help: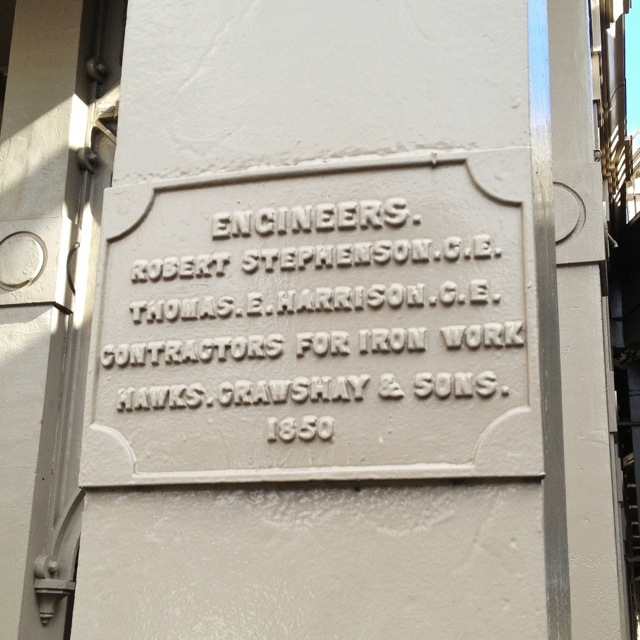 The bridge was the world's first major wrought iron tied-arch design, and spans 1,337 feet across six spans. During the Great Fire of Newcastle and Gateshead in 1854, it's said that the bridge "vibrated like a thin wire".
One has to wonder whether these not-so-good vibrations caused the first flaws in the ironwork that developed to severe cracks found when the bridge was due for restoration in 2005. These led to the bridge being closed for three years, and road traffic now being restricted to only taxis and buses in a single direction.
In the first year after it re-opened, though, some 32,000 drivers – my dad and brother included – ignored these restrictions. Perhaps, like dad and Glenn, all of them got lost and confused, ended up at the entrance to the bridge before they knew it, and were unable to turn round!
In response, Northumbria Police launched a crackdown, and fined over 1,000 drivers £30 in a few short weeks. Electronic registration number capturing monitoring equipment now automatically issues fines to anyone who breaks the rules.
This post was filed under: Photo-a-day 2012, Architecture, Bridges, Gateshead, Newcastle-upon-Tyne.