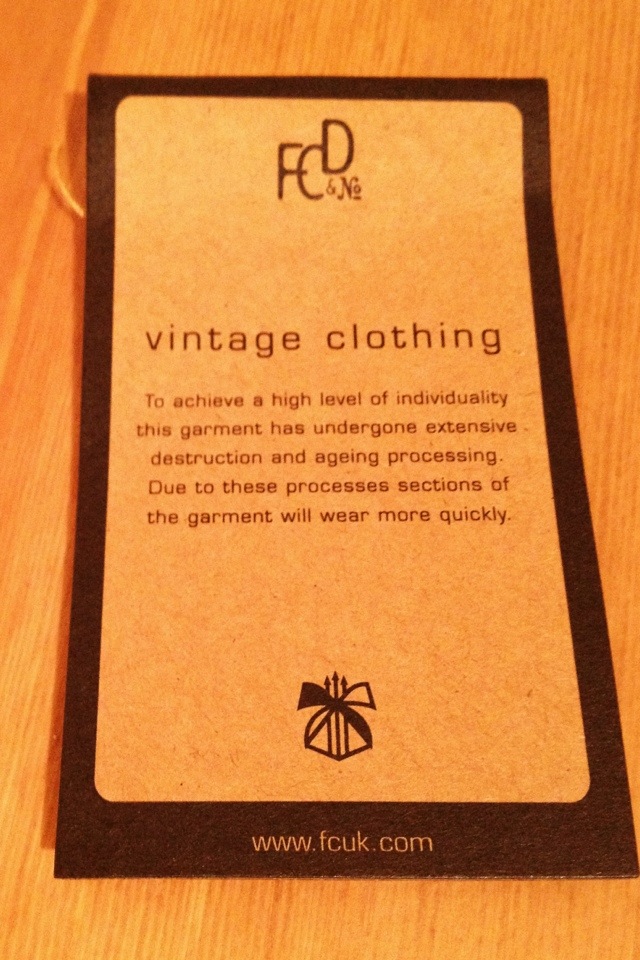 This is the label from Wendy's new jeans. If I bought clothes that had been extensively destroyed before I bought them, I'd be looking for a refund. Apparently, though, it makes these particular jeans more desirable!
I know I forgot to post a picture yesterday – it's the Sunday curse striking again. I'll post an extra photo to make up the numbers either later today or tomorrow.
This 1,857th post was filed under: Photo-a-day 2012, Retail.