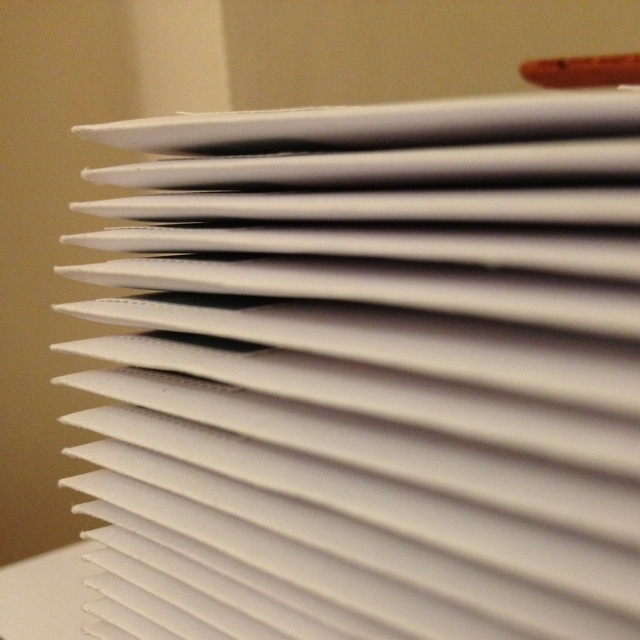 Wendy and I have been writing Christmas cards tonight. Most years, we'd have had them sent out about a week ago, but we seem to be running late on most Christmas preparations this year! And we didn't even manage to get the cards finished tonight!
I had a slight panic that they might be just too big for a normal stamp, too. But having measured very carefully with the official Royal Mail size guide, I'm confident that they don't quite need large letter stamps – though it's a close run thing. Let's hope I'm right, or we're about to annoy quite a lot of people with excess postage charges!
This post was filed under: Photo-a-day 2012, Christmas.