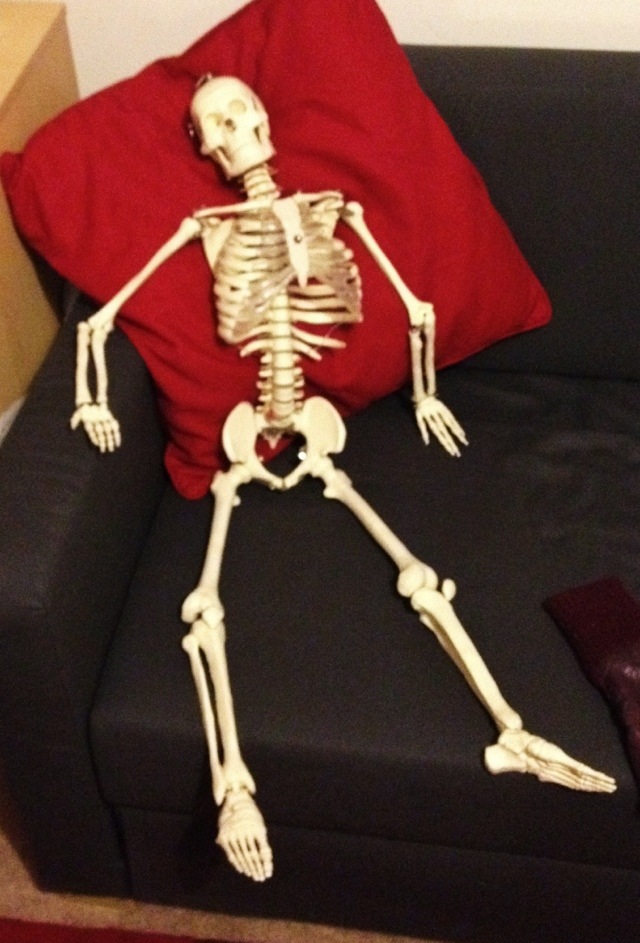 Meet Quiescence, my slightly under-nourished buddy from medical school!
Quiescence's best friend, Buttons, stands proudly atop a bookshelf. But when we moved into this flat, we never quite found anywhere for poor Quiescence – and so he's been lazing on the sofa-bed ever since! He doesn't seem to mind…!
This post was filed under: Photo-a-day 2012, Medicine, Skeleton, University.