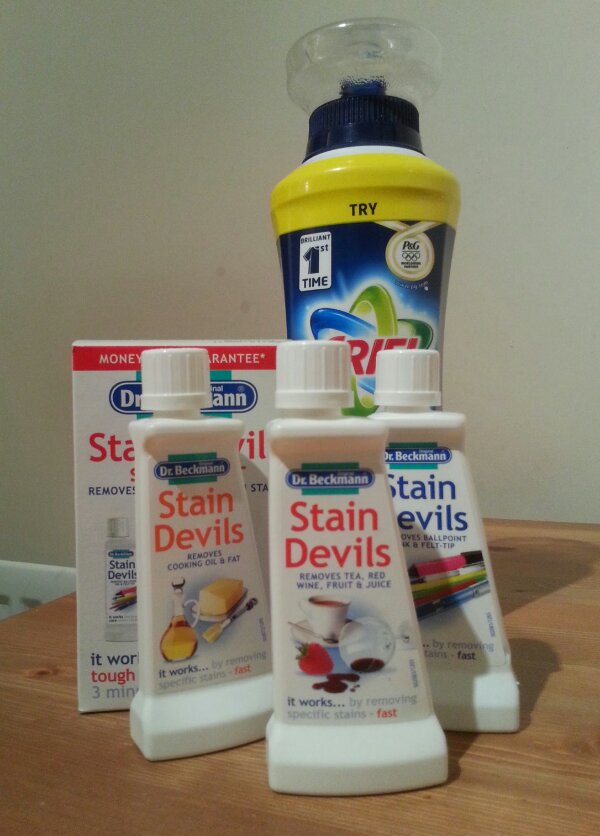 When my brother came to visit at new year, he couldn't understand why I had supermarket coupons for Dr Beckmann products.
Well, as Wendy will testify, working in a hospital can lead to all sorts of weird and wonderful stains, which somehow find their  way into fabric no matter how much protective equipment is employed! Luckily, we've plenty if products on hand to deal with all eventualities…!
This 2,105th post was filed under: Photo-a-day 2014, Scrapbook.