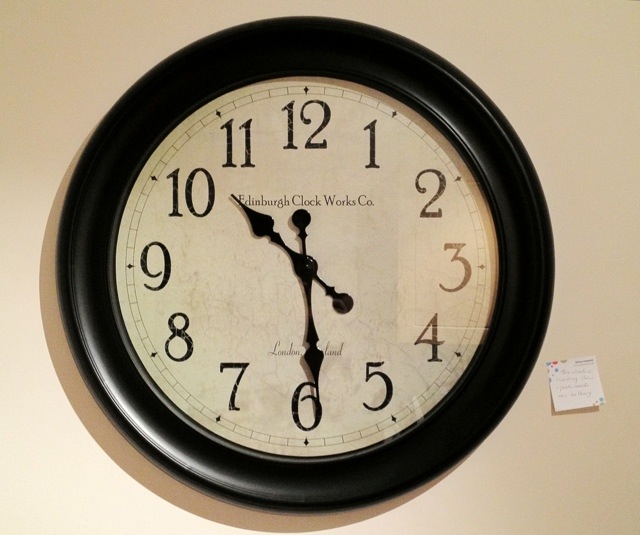 Wendy suggested today's photo: our large kitchen clock. It's unusual in that it claims to be made by the Edinburgh Clock Company of London, England… which seems a suspiciously unusual base for a company of that name! It was actually from HomeSense.
The post-it beside it is to remind us that it's running slow. It doesn't seem worth taking it down to change the battery when we'll have to take it down to change the hour at the weekend!
This 1,574th post was filed under: Photo-a-day 2012.