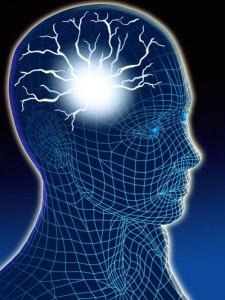 Labour have long wanted to reform the Mental Health Act, and made their first attempt with the Mental Health Bill 2002, which failed rather spectacularly. Several further attempts have also proved fruitless. But now they're having an all-new attempt at reforming the Act.
Firstly, in true modern NHS style, it now means that the range of people empowered to do things is vastly extended. Where the power to detain people and force treatment upon them was previously restricted to a select few with the necessary skill and experience, the Government now wants to extend this power to a great many more people – in fact, pretty much anyone who claims to work with the Mental Health sector who's been on a short course. And it will be the Social Service – not medics – who decide if someone can be deemed to be an Approved Mental Health Professional.
This is nurse-prescribing gone mad. Of course, Mental Health nurses have long been highly trained in the detention of individuals for short periods, and they play a very important role in this arena. But now the government wants to open this up to any Mental Health professional. Dodgy counsellors will no medical training will soon be able to sign up for a course, then will be able to detain people. That sounds unhelpful.
Just to make it even easier for these poorly trained individuals to know who they can round up, the Government would like to change the definition of a Mental Disorder. Instead of detailed definitions of each kind of disorder, the Government now wants us to accept "any disorder or disability of the mind" as a definition. This is beyond stupidity. Now, anyone who has epilepsy or has suffered a stroke or has any number of conditions suddenly falls under the provisions of the Mental Health Act, and the mountains of bureaucracy that entails. I'm sure that'll come as a particular delight to overworked GPs, general physicians, and mental health workers nationwide.
And, ho-hum, they feel a need to better regulate these powers. So they're introducing much greater use of Mental Health Tribunals. Anyone who's ever tried to organise a Tribunal for a patient will know that it's damn-near impossible, so to use more of them seems – well, not a great idea.
Yet this stinking piece of terrible legislation is getting very little media coverage because of public embarrassment about Mental Health.
There is one glimmer of hope – It's hard to deny that most of the Cabinet have "disorders of the mind", so we can wait till they pass the new legislation, then lock the lot of 'em up. If Yates of the Yard doesn't get there first…
This post was filed under: Health, News and Comment, Politics.